At Least 1 Dead After Severe Weather Strikes Ohio, Indiana
By R.J. Johnson - @rickerthewriter
May 28, 2019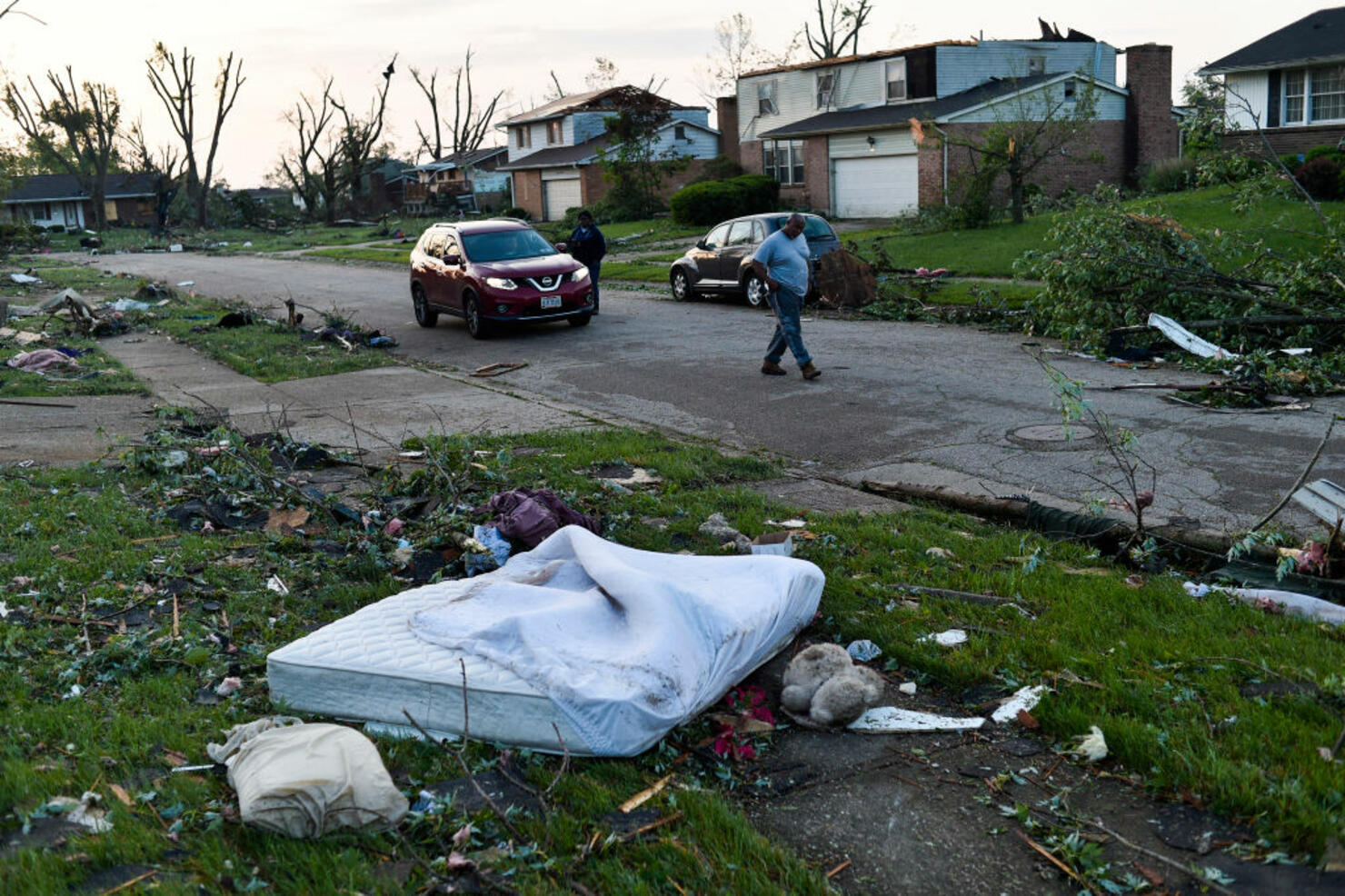 At least one person was killed and several others injured as a powerful storm system spawned several tornadoes that ripped through Dayton, Ohio and Indiana, leaving a wide swath of destruction.
Photos posted to social media showed a large funnel cloud forming near Trotwood, Ohio where several apartment buildings were left damaged or destroyed. Less than 45 minutes later, just before midnight, a second tornado followed the same path, throwing up debris tens of thousands of feet into the atmosphere, according to weather radar data.
In Celina, Ohio, a town located about 75 miles northwest of Dayton, one person was killed and twelve others were injured by the severe weather, according to authorities. An 81-year-old man was killed after a car crashed through his home where he was alone, authorities said.
Ohio's Montgomery County was hardest hit by the severe weather overnight.
"A large, dangerous tornado touched down last night in northwest Montgomery County. We are focused on supporting life-saving measures, such as shutting down gas lines or locating people who are trapped by debris," according to a post on the county's Twitter account. "Call 911 or contact your local fire station for emergency assistance."
The New Light Worship Church located north of Dayton was among some of the many buildings reportedly destroyed by the deadly tornado.
"Last night, Dayton was hit by a series of devastating tornadoes," Dayton Mayor Nan Whaley said at a news conference Tuesday morning. "We do not know the full extent of the damage. We do know the damage was significant."
Dayton's fire chief, Jeffrey Payne told reporters at a press conference Tuesday morning that their city had been lucky.
"We have yet to find one fatality, and we have had three minor injuries," said Payne. "I find that pretty miraculous, and I attribute much of that to the early notification to the public, and then the public heeding those warnings and getting shelter."
It's the first time I've encountered a #tornado. Luckily I'm far enough way where we only lost power.

I just hope the people closer to where this thing touched down are safe. pic.twitter.com/DPZJoERZb5

— Josh Martinez (@YoJoshMartinez) May 28, 2019
City officials in Dayton are asking residents to conserve water after power was lost at both the city's water plants and pumping stations. A boil water advisory has also been issued for residents in Dayton and Montgomery Counties. Water distribution centers are being set up at Red Cross shelters and other locations around the counties to provide water for residents.
Power outages have been affecting some 80,000 customers across Ohio with Dayton Power & Light telling residents to brace for a multi-day outage. Some lanes of I-75 were blocked north of Dayton by the amount of debris left on the roadway. Snowplows were used to clear tree branches and other debris from the road to get it reopened.
In Indiana, at least 75 homes were damaged by the storm in Pendleton and Huntsville, according to Madison County Emergency Management spokesman Todd Harmeson. Roads in Pendleton are reportedly blocked by debris and downed power lines.
The National Weather Service's Storm Prediction Center recorded at least 60 tornado reports from across eight states as the severe weather rolled through over the weekend. Severe weather is still in the forecast for much of the region with tornado dangers continuing in Ohio, Pennsylvania, southern New York, Maryland and New Jersey, weather officials say.
Photo: Getty Images