Lamar Odom Once Threatened To Kill Khloe Kardashian During Their Marriage
By Hayden Brooks
May 28, 2019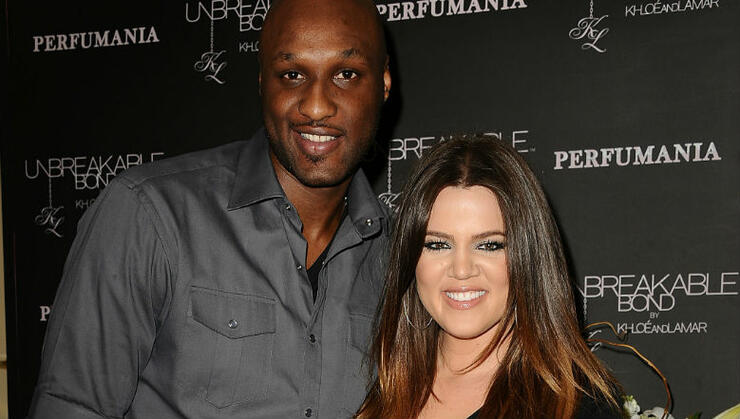 As promised, Lamar Odom's new memoir, Darkness to Light, lived up to the hype when it came to sharing revelations about the former NBA star's tumultuous past, including his time with ex-wife Khloé Kardashian. The book, which was published on Tuesday (May 28), also covers his struggles with addiction, his infidelity with Taraji P. Henson and his Las Vegas overdose in 2015. If you haven't got your hands on new release, iHeartRadio has pulled key excerpts from the book, courtesy of Us Weekly, and it's clear that there's a large surplus of controversy in the memoir. Scroll on below to read some of the highlights.
Lamar Once Threatened To Kill Khloé While He Was High
After taking cocaine and ecstasy in his "man cave," Odom said that he began hallucinating, which prompted Kardashian to call his friends for assistance. After they left their house, Odom was not happy and "forcefully" grabbed the star. "What the f**k are you doing?" he recalled. "You trying to embarrass me in front of my friends? I'll f**king kill you! You don't know what I'm capable of!"
He's Slept With Thousands Of Women
Odom is clear about his sex addict past, confessing that he's been "obsessed with sex for as long as [he] can remember" and has slept with over 2,000 women, especially as one-night stands. "There were too many strippers to count," he admitted. "It wasn't a big deal, but often I would pay them. I never thought less of them."
He Used A Fake Penis To Pass An Olympics Drug Test
Odom was sweating ahead of a drug test for the Olympics in Athens in 2004 because he "had been smoking weed every day that summer," so he got a little creative and ordered "a giant rubber, black c**k to arrive the next day." Prior to the test, he asked his trainer to donate a clean urine sample, filled the prosthetic and used it to fake-pee into a cup.
He Cheated On Taraji P. Henson
Much like how his demons impacted his relationship with Khloé, Lamar also cheated on Taraji P. Henson, despite being extremely "connected" to her. "God gave me a layup and I blew it," he explained. "I felt guilty, but I was craving immediate sex."
Kardashian Was By His Side When He Was Hospitalized Following His 2015 Overdose
At this point, Kardashian was well aware that the athlete had cheated on her, but she still showed up to his bedside to care for her partner. "I remember waking up and her showing me pictures of my mother," Odom said of the star showing him a photo of his late mother, who died when he was 12. "I was surprised on how quick she was to show her devotion to me. Her love for me must have been unconditional. That's the only thing [I think] that gave her the strength to still love me at that time." The OD left him with ruptured kidneys, collapsed lungs and a heart that stopped twice.
Chat About Lamar Odom Once Threatened To Kill Khloe Kardashian During Their Marriage