Mark Ronson Teases Camila Cabello Collab 'Find U Again': Hear A Snippet
By Paris Close
May 28, 2019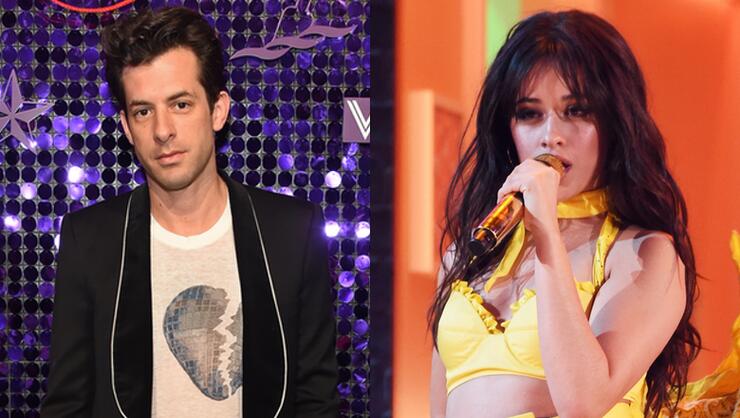 Mark Ronson is linking up with Camila Cabello for a new track titled "Find U Again."
On Tuesday (May 28), Ronson teased his upcoming song with the "Never Be the Same" artist via a video of Cabello singing along to their team-up, due out on Thursday (May 30). "You've been waiting for this one," he wrote of the track, which sounds to be yet another bop under the record producer's belt.
"Have mercy on me please/ I'm messed up to the third degree/ This crush is kind of crushing me/ I take therapy at least twice a week," Cabello sings in the snippet. "There's a you-shaped space in my bed/ Always you-shaped thoughts inside my head."
"Find U Again" will be featured on the hit-maker's newest album, Late Night Feelings (June 21), which also features musicians Miley Cyrus for "Nothing Breaks Like a Heart" and Lykke Li for the project's title track.
The announcement comes just days after the Fifth Harmony alum hinted the "calm before the storm" in a previous tweet, presumably alluding to the arrival of her collaboration with Ronson. However, both presented presented the first previews for their joint over a month ago just as Ronson unveiled the track list and release date for his new effort.
This new team-up will mark Cabello's first music offering of the year after laying down vocals for Alejandro Sanz's romantic ballad "Mi Persona Favorita."
Heart a snippet of "Find U Again" below.
Chat About Mark Ronson Teases Camila Cabello Collab 'Find U Again': Hear A Snippet