Bruce Springsteen And The E Street Band To Record New Album This Fall
By Andrew Magnotta @AndrewMagnotta
May 29, 2019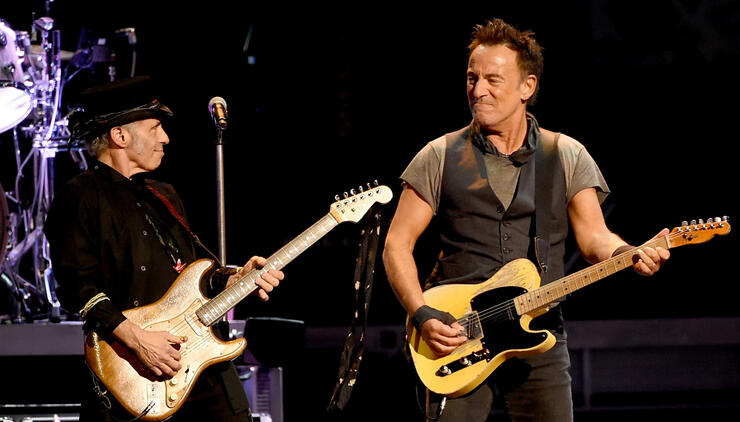 Bruce Springsteen and the E Street Band are going to being recording their next album this fall.
Springsteen said in an interview published earlier this month that he nearly completed writing a new album for the band this past winter. That means the band's career as a recording and touring act is far from over.
"We will go on tour next year," Springsteen told Italian newspaper Repubblica, during a recent family trip to Rome. "I'll record with the E Street Band in the autumn, and when we are done, we'll go on tour."
The Boss isn't one for long vacations. He completed writing the new album not long after putting the finishing touches on his upcoming solo album, Western Stars, which is due out June 14.
A documentary that captured the making of the classic '60s and '70s country and pop-inspired album is also coming, Springsteen confirmed.
"I'm very happy," he added. "We also shot a backstage film, in which we filmed the whole recording process from start to finish, at my house. The album contains many small narratives set in the American West."
Photo: Getty Images
Chat About Bruce Springsteen And The E Street Band To Record New Album This Fall