Elton John Gets Candid About 'Rocketman' & What He Hopes Fans Will Learn
By Taylor Fields
May 30, 2019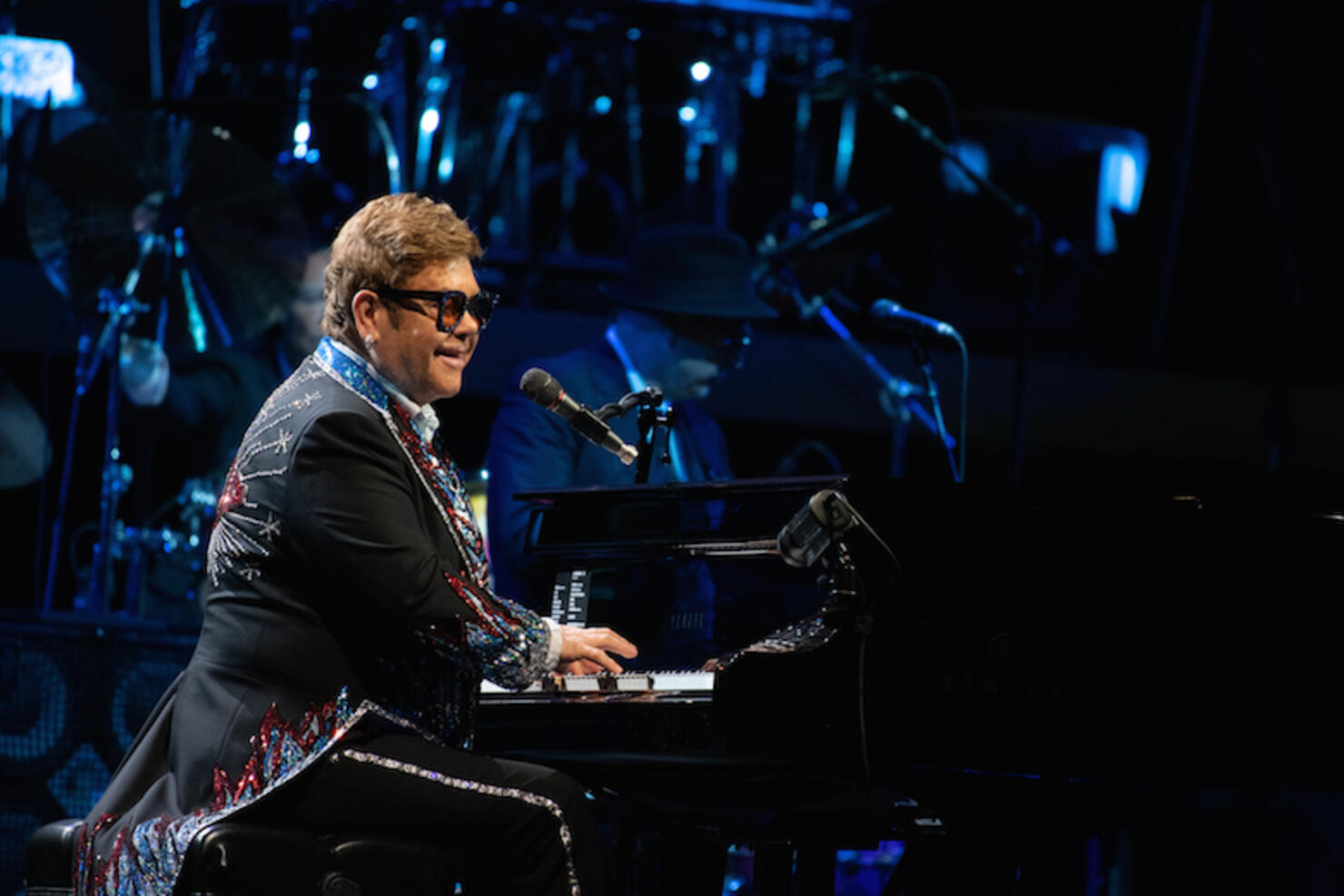 After much anticipation, Rocketman, the biopic film starring Taron Egerton and inspired by the life of music icon Elton John is finally hitting the big screen. And before fans head to theaters across the country, Paramount Pictures partnered with iHeartMedia to bring them a special hour-long radio special featuring the Rocketman himself to celebrate the launch of the film.
During the hour, which was hosted by Disgraceland's Jake Brennan, Elton shared some of his favorite hits, which include "Your Song," "Bennie and the Jets," "Tiny Dancer," and (of course) "Rocket Man." And in addition to these legendary songs, he also opened up about the movie, how he is portrayed in the film, his involvement in it, as well as what he hopes fans will take away after watching it.
As Elton describes, Rocketman is a "musical fantasy," but it also touches on darker themes like drug use, etc. The England-born artist explained what he hopes people will learn from Rocketman, telling Brennan, "I'd like them to come away with a sense of redemption and that there is always hope in the bleakest times in one's life. Music saved me, and that's why there's music all the way through the film. It's been the constant in my life since I was a little boy, and it saved me, because I still kept working when I was misbehaving and doing drugs. And because I kept working, I didn't stay at home, and I'm still alive because of that. And I want people to come away with the thought that yes, you can survive, and you need your friends to help you through that. And that's the big thing, I think, I took away from this film, How did I survive? And, thank God I did."
John also explains, "There is help there for people if you ask for it. It took me a long time for ask for it, but for me, it's just wonderful to see that I don't have to do that anymore. It's like, I did this. It was part and parcel of who I became. And I wouldn't be the person I am today if I hadn't gone through that and survived, and then learnt a different way of life. So, in a way, I had to go through that to become the person I am today. But looking at it, I wish I didn't have to have gone through that. My advice to anybody is do not touch drugs. Even weed. It's so strong nowadays it's ridiculous."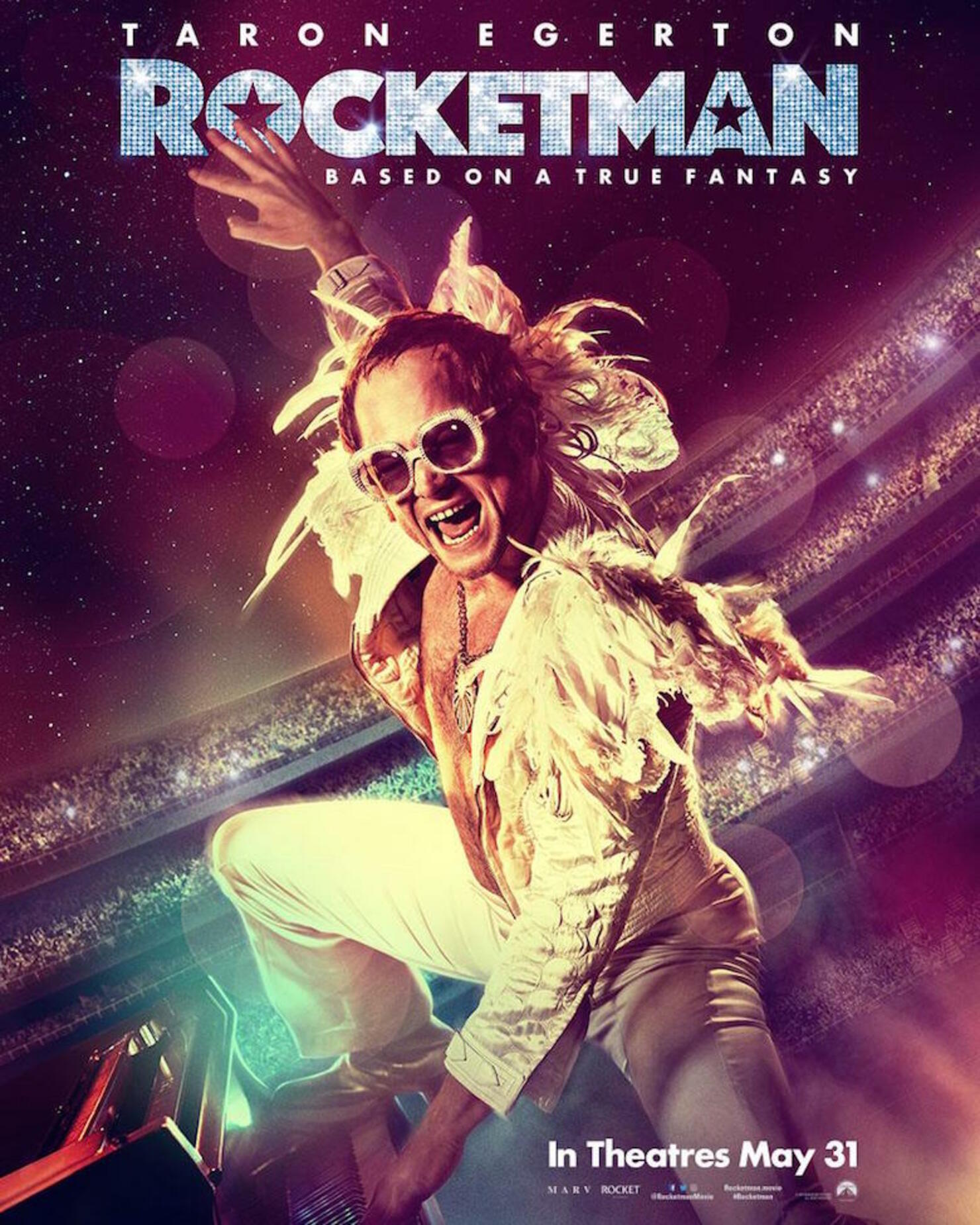 Despite some of the darker themes in Rocketman, Elton did not want filmmakers to tone it down, because as he explained, "I'm loving every second of it, because it's honest and it's truthful. 'Because even though it's a fantasy, it's truthful about me."
Rocketman also touches on his marriage to Renate Blauel in 1984, which is something Sir Elton could not leave out the film. He says of the scene, "When Renate and I sing 'Don't Let the Sun Go Down on Me'; Renate's only in the film for a very short time, this is my wife, and it just covered it so quickly, so we didn't need to elaborate. It was a mistake, it was my mistake, and it covers it in about five minutes. We sing 'Don't Let the Sun Go Down on Me Together,' and I think somebody suggested not having it in the film. I could not leave the fact that I got married and I was a gay man out of a movie. And I wanted it to show her as being loving and I made the mistake. So that scene is quite beautiful as well when we start singing the duet."