Jon Pardi Reveals 'Heartache Medication' Album Details
By Lauryn Snapp
May 29, 2019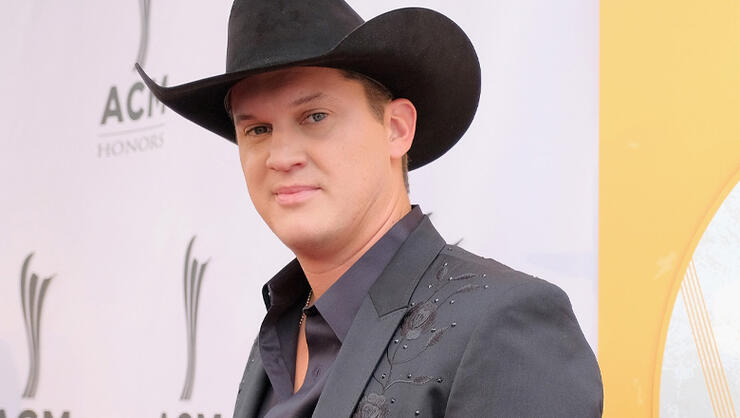 Jon Pardi has released the first glimpse into the details behind his new highly-anticipated album 'Heartache Medication.'
Set for release on Sept. 27, the 14-song album entitled, 'Heartache Medication' revealed a tracklist donning A-list level writers and a Whiskey themed song penned by Miranda Lambert and Eric Church. While the songwriting genius backing "Don't Blame It On Whiskey" is un-matched, Pardi has added powerhouse vocalist Lauren Alaina as a featured singer on the track.
This sounds like music to our ears, and we can't wait.
Fans have been awaiting new music from Pardi since his 2016 release of 'California Sunrise.' What're a few more months?
HEARTACHE MEDICATION TRACK LISTING
1. "Old Hat" (Jeff Hyde, Matt Jenkins and Ryan Tyndell)
2. " Heartache Medication" (Jon Pardi, Barry Dean and Natalie Hemby)
3. "Nobody Leaves A Girl Like That" (Bart Butler, Marv Green and Jimmy Yeary)
4. "Ain't Always The Cowboy" (Brandon Kinney and Josh Thompson)
5. "Me And Jack" (Jon Pardi, Rhett Akins, Bart Butler and Luke Laird)
6. "Don't Blame It On Whiskey (Featuring Lauren Alaina)" (Eric Church, Michael Heeney, Luke Laird and Miranda Lambert)
7. "Tied One On" (Bart Butler, Chase McGill and Jamie Paulin)
8. "Oughta Know That" (Jon Pardi, Bart Butler and Luke Laird)
9. "Tequila Little Time" (Jon Pardi, Rhett Akins and Luke Laird)
10. "Buy That Man A Beer" (Clint Daniels, Justin Lantz and John Pierce)
11. "Call Me Country" (Jon Pardi, Bart Butler and Driver Williams)
12. "Just Like Old Times" (Jon Pardi, Jeff Hyde and Michael Heeney)
13. "Love Her Like She's Leaving" (Bart Butler, Dean Dillon and Jessie Jo Dillon)
14. "Starlight" (Jon Pardi, Bart Butler and Jeffrey Steele)
Produced by Jon Pardi, Bart Butler & Ryan Gore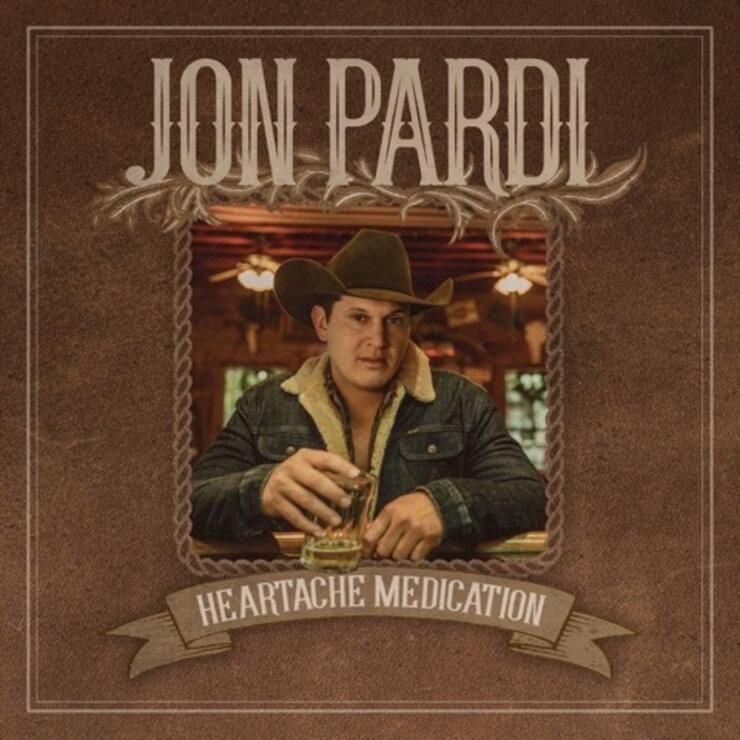 Chat About Jon Pardi Reveals 'Heartache Medication' Album Details