Rise Against Is Writing A New Album, But Don't Expect It Any Time Soon
By Katrina Nattress
May 29, 2019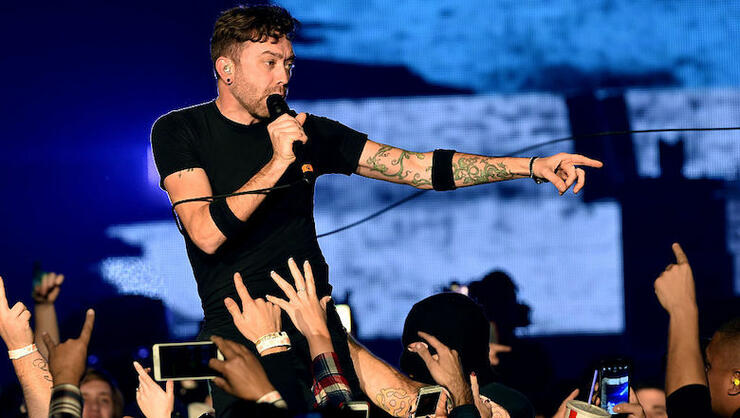 Rise Against fans, we have some good news and some bad news. The good news is, the band is writing a new album. The bad news? It's not coming out any time soon.
During an interview with Kerrang!, frontman Tim McIlrath explained the thought process behind their follow up to 2017's Wolves.
"Yes, we are writing," he revealed. "We're getting together and playing ideas, but I wouldn't hold your breath. The one thing that we have decided is that we don't want to feel rushed, we'll put out the record when it's done, not to try and meet some deadline."
While we're all for creative freedom, we can't wait to hear new music from the Chicago punks and hope new music comes sooner than later! Though McIlrath told Kerrang! that the band has been saying "no to all festivals and touring," Riot Fest released its 15th Anniversary lineup on Wednesday (May 29), and Rise Against's name is front and center, along with blink-182, The Raconteurs, Bikini Kill and Slayer. Since the festival isn't going down until mid-September, and they'll be playing in their hometown of Chicago, perhaps they'll treat fans to some new tunes during their performance? We can only hope...
Photo: Getty Images
Chat About Rise Against Is Writing A New Album, But Don't Expect It Any Time Soon