Camila Cabello Teams Up With Mark Ronson On 'Find U Again'
By James Dinh
May 30, 2019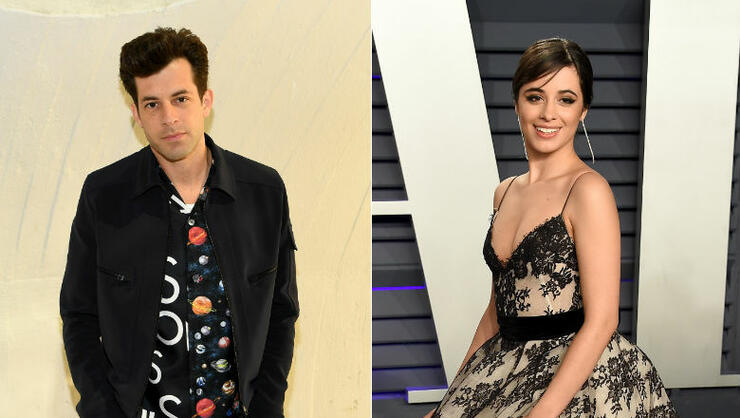 Camila Cabello is brokenhearted and reflective on "Find U Again," her new collaboration with Mark Ronson for his upcoming Late Night Feelings Album.
On the haunting three-minute cut, the former Fifth Harmony dips her toes into a synth-heavy world with a melody that Tame Impala's Kevin Parker wrote a couple years ago, as per a recent interview with Ronson. "I'll try to pass the night away with somebody new/ But they don't have a shot when I compare them to you/ It's too late, too late/ Baby, I know I'll never find you again/ Find you again," the 22-year-old sings on the hazy chorus. "Find U Again" soars for Cabello as much as it does for Ronson and Parker and should serve as an appetizing teaser as we wait for the pop star's sophomore effort. The track will appear on the super-producer's upcoming LP, which is scheduled to drop June 21. Among the other guest stars include Lykke Li, King Princess, YEBBA and more.
"I wrote [Cabello] a text and explained what the record was about," the 43-year-old star explained. "The heartbreak and the crying-dancing-singing thing. But when she came in to work on it, I really did think we were going to all be sitting there slogging through lyrics. And she's like, 'I kind of came up with something last night.' The whole sh*t was perfect."
Meanwhile, Cabello recently shared her thoughts about working with Ronson, admitting that she had lyrics ready to go when she hit the studio with him."I'd wanted to work with him for such a long time and have always been a huge fan. I had lyrics for a song I wanted to write called 'Find you again,' we went in the studio and finished it that day!"
Chat About Camila Cabello Teams Up With Mark Ronson On 'Find U Again'