Halsey Breaks Down The Important Message Behind Her New Single 'Nightmare'
By Lauren Crawford
May 31, 2019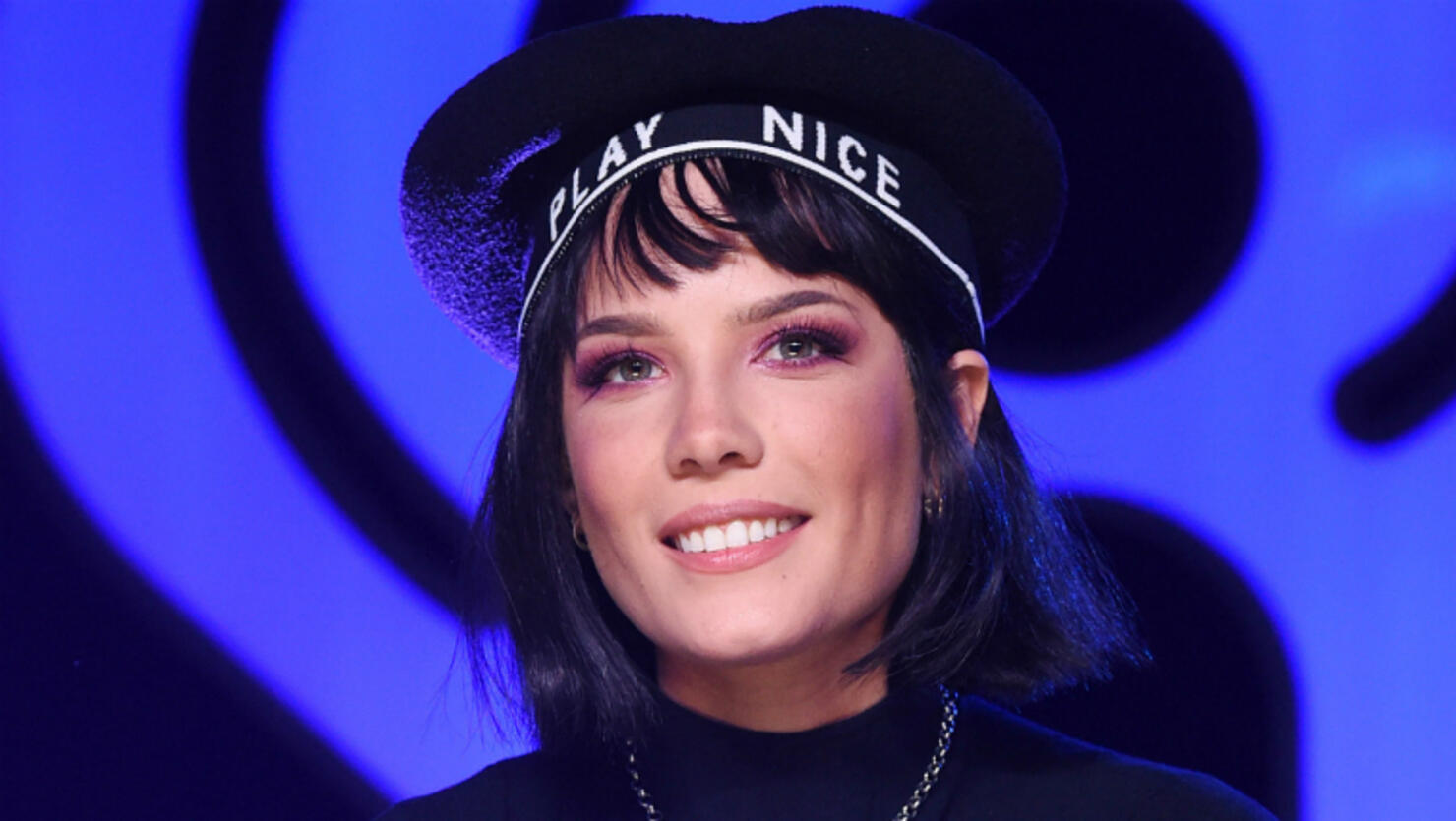 Halsey's latest single "Nightmare" may be timely, but its important message is anything but new.
While chatting with iHeartRadio about the emo track, Halsey made it clear that the song, which is the perfect mesh of both rage and empowerment, wasn't just made out of a desire to voice females' centuries-long frustrations, but also out of necessity, given the current political climate (abortion bans and relentless attacks on the LGBTQ+ community and immigrants), and her need to capture what many females have and continue to struggle with both personally and societally since the age of time.
"I'm tired and angry, but somebody should be," is one of the most poignant lines from the single. It in many ways summarizes the female plight of 2019. As Halsey explained, Nightmare's message is one that we've heard time and time again — screw patriarchy and all that the hate and judgment it brings— but continue to have to repeat.
Keep scrolling to see what else Halsey had to say about her timely track.
What was the process like writing "Nightmare," a song that is so timely and filled with so many references to what females struggle with both personally and societally?
It just kinda came out of me. It was actually one of the first songs I wrote for the album. I was really just feeling that anger. And the timeliness of it is really palpable. It was really special. A lot of people have been like, 'Wow. Like how did you know women were gonna need this song so much right now?' And I'm kinda like, "If you think this is our first time we've needed to be angry, then you haven't been paying attention.' It's just unfortunate it got worse when I put out the song.
Obviously growing up in New York and New Jersey, there's kinda like this cat calling culture that is, like really prevalent. And as I've gotten older, and as I've gotten more successful, and in ways I've become more privileged, I've become more protected, but it doesn't really matter who I am, or what I've achieved one of the things that I'll never escape is the cat call. I remember watching AOC, watching Hillary Clinton on stage doing debates. And either hearing men be like, "Oh, come on! Why don't you smile, you're so pretty! What a waste of a face! You're so frigid! Gosh, she's such a... ' You know what I mean? That kinda thing. And if you don't smile, then they're likely to say, 'Uh, that girl's such a nightmare. That woman is such a nightmare.' And for a long time I beat myself up about it. I would be like, 'Ooh, I don't want anybody to think I'm mean. I don't want anybody to think I'm rude.' And then I have this like sense of respect for people who probably didn't deserve it.
There eventually came a time where I was like, you know, smiling to someone who was saying something, like, objectifying or disrespectful to me, all for the sake of not wanting to make a scene, or like make a big deal out of it. And one day I was just like, 'You know what? No. Not anymore. I'm gonna be a nightmare. And if that's a problem, I'm sorry. I don't owe you any kind of complacency or joy or convenience. Like there's absolutely nothing that says I need to smile to make your day better 'cause you're not making mine."
How'd the song come together?
[Me and Benny Blanco] were in the studio kind of riffing on how do I make a song that is melodic and catchy to everyone, but also has that grit and that anger and that passion that I see in my fans in the crowd every night. I had already been thinking about the cat calling concept, and it was like an immediate light bulb. Where they just came together immediately and I started writing them. I think I wrote both those verses in probably like two minutes. Like I literally sat down in my phone and was just like from 'I've tasted blood and it is sweet,' down to 'I'm tired and angry with somebody should be.'
It was just so on my heart that I kinda just spit the whole thing out. Then we riffed on the chorus for a while. And I was just like, 'What is gonna make people form the first listen just hear that I?' And when we hit that note I was like, 'Oh, this is great! It's amazing.' I knew it was ready when I played it for some of my female friends and they were like, 'You know, this hits so close to home for me.' And I played it for some of my male friends, and they were like, 'This makes me wanna break stuff.' I was like, 'Good. That means it's done.'
Why'd you decide to start the track with a bedtime prayer?
It was kind of serendipitous. I had an intro on the song that felt kinda empty for me. I felt like there was still more to say. And obviously the song was called "Nightmare," and we had been riffing on this, like, Sweet Dreams, like, goodnight, wake up, kinda thing and I had I think, four bars in the beginning of the song that I wanted to fill. And I didn't know what to put there 'cause I already said so much in the song, it's just a lot to unpack there. Uh, and I remembered this prayer I used to say before bed when I was a kid that was supposed to make me not have nightmares. Um, and I say in the, in the bridge, I say, "Save me your prayers." Um, so I've got save me your prayers, nightmare, four bars of empty space. And I was like, "Oh my gosh, I know what I'm gonna put there."
I was like everyone has that memory from when they were a kid saying whatever they would say to their, to their God about wanting to have a sweet dream. And I think that that kinda made it a little, a little dark, and it made the reality a little sharper when I put that in front of the song. To take such a child-like concept and apply it to a very serious and a very adult issue.
Let's unpack the second verse. You address a lot of hot button issues — everything from the policing of female's bodies to how females deal with insecurities — did you purposely fit so many topics into the verse or did it just happen naturally?
I think that there were a lot of things that felt really cohesive to me at the time, and so it made sense to riff off of them one by one. Obviously touching on all these subjects is difficult to begin with, let alone doing it so in a way that's rhyme-y and easy to listen to, I guess, in a weird way.
I think there's a couple parts like men cat calling women leads to a whole other perspective, which is the exploitation of women's bodies, which leads to a whole other perspective which is female insecurity as a result of that exploitation. So this song was on a journey of its own and I was just writing.
There's one part in particular where I say, um, 'I've pinched my skin in between my two fingers and wished I could cut some parts off with some scissors.' At first I was kinda nervous to put that part in 'cause obviously, it's a little graphic. But I knew I had to keep it in when every women I played this song for went, 'I have literally had that exact same thought. I've literally wished I can cut parts of me off in moments when I didn't like how I looked.' It's a commentary on plastic surgery, but also just like that body dysmorphia, that feeling of hating parts of yourself so much you would cause yourself pain to remove them in such a heinous gruesome way. And then a lot of men who heard that part were like, 'Is that real? Did you really feel that way?' And I was like, 'Yeah. A lot of us do.' And that's when I knew it was important to keep that kinda thing in.
The second verse was 'I've been polite but won't be caught dead letting a man tell me what I should do with my bed.' That part was a really important lyric for me to put in. I've been openly bisexual for the entirety of my career. I've been really open with my struggles with reproductive health, and more often than not, I find in my personal case, a lot of people having opinions on my sexuality or my experiences with reproductive health. So I was the amplified to a bigger level when we look at everything that's been going on politically as far as the regulation of people's access to reproductive health care. I didn't realize what that lyric was gonna mean at first, but the sentiment was already there. So obviously I grew into something even bigger. Just the idea of it's nobody's choice but my own what I do with my body, with my bed. My bed sort of being as a metaphor for myself and my private life. Those are some of my favorite lyrics in particular.
This conversation has been edited for clarity and length.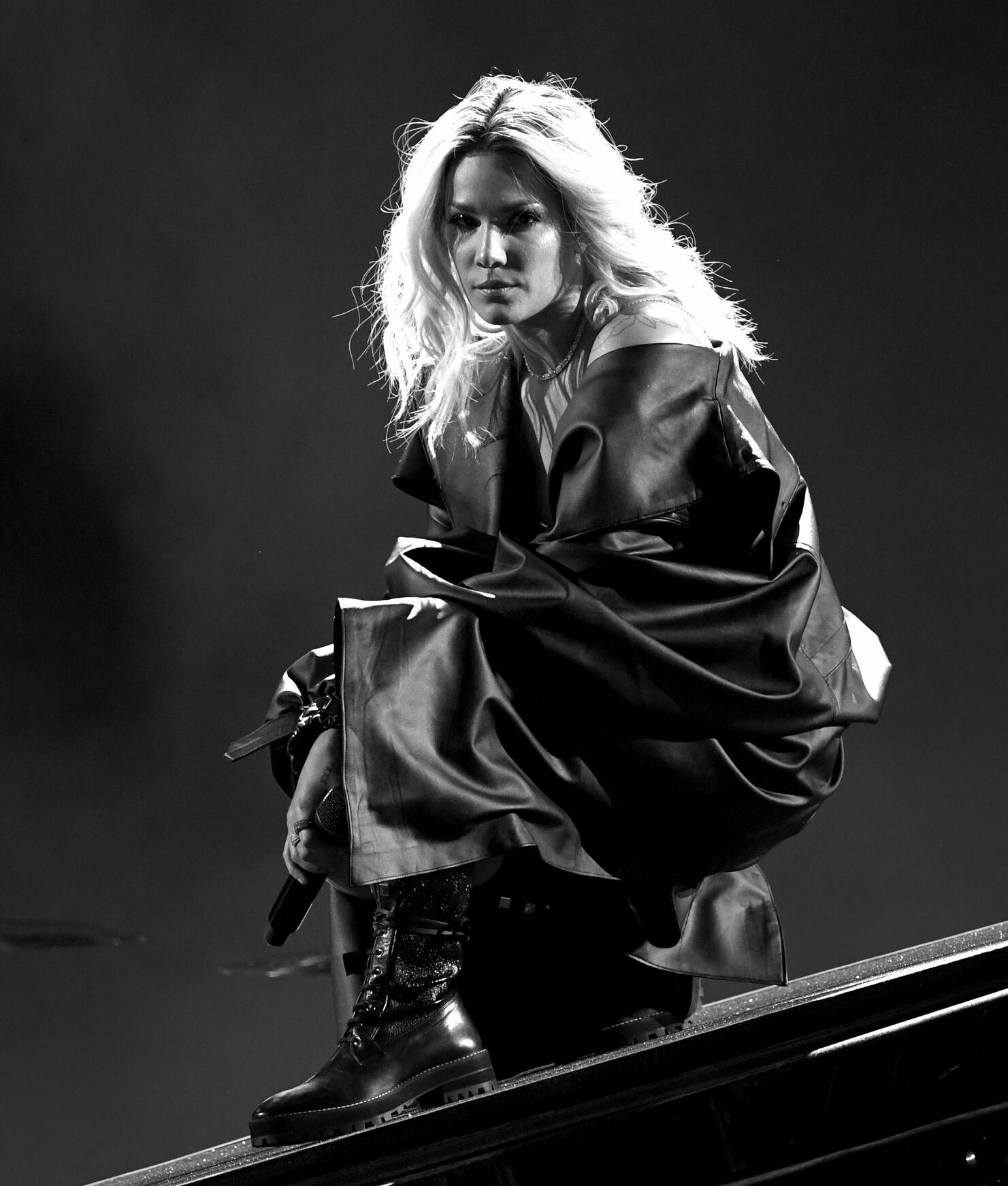 Halsey is set to perform at the 2019 Wango Tango presented by JUVÉDERM Collection of Fillers on June 1st in Los Angeles, alongside a lineup of superstar artists to help kick off the summer. Fans can tune in and watch the mega-concert via a nationwide live stream on LiveXLive.com and then re-watch the concert during a 90-minute televised special on Freeform on June 3rd at 8 p.m. ET/PT. Fans can also listen live on iHeartMedia radio stations throughout the country in 100 markets, as well as on the iHeartRadio app.
Photos: Getty Images