Jason Aldean Discovers Awesome Bonus To Renting His House
By Lauryn Snapp
May 30, 2019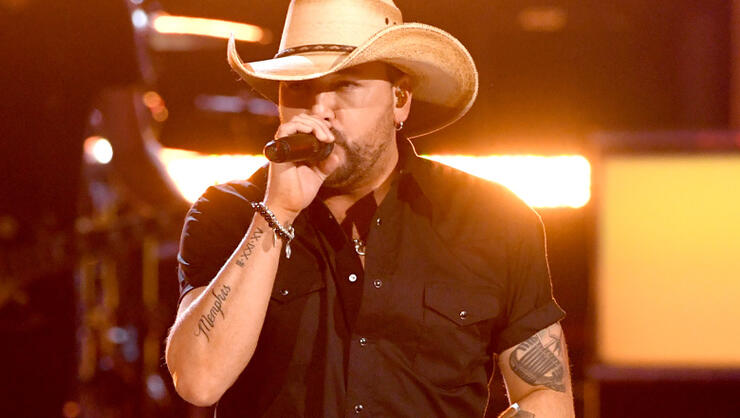 Jason Aldean and his wife Brittany sold their home in 2018 and moved into a temporary rental while their new home was being built. As if moving wasn't stressful enough, their daughter Navy Rome was only weeks away from being born, and Jason was gearing up for his "Ride All Night Tour" to kick off.
Amid the craziness, Jason and Brittany discovered a massive bonus to renting that neither of them had previously considered.
Spoiler Alert: They're winning at life.
Here's what the father of 4, award-winning entertainer and touring musician recently shared.
"It's definitely a little trickier to juggle it with two little babies at home and sort of make sure you're spending time there and also getting your work done and things you need to do, too." Shared Jason in a statement with the press.
RELATED: Watch Jason Aldean's Son Gives His Dad A Kiss On Stage.
"The cool thing was, we sold our house earlier in the year, we moved to a rental house for the next year, so when it came time to cut my vocals, the guy that I'm in the studio with, that I cut my vocals with, lives across the street from me and has a studio in his basement. So, every day I just walk across the street, go cut some songs, walk back over to the house. It actually worked out perfect."
During an interview with Cody Alan last fall, Jason shared that Brittany had been anxious with the new baby coming and their life being organized in boxes. Seems like a valid stress point for the expectant mother.
Jason was keeping things in perspective for the family by saying, "listen the baby is sleeping in a bassinet in our room for the first probably two months anyway, it's fine."
RELATED: Jason Aldean Shares Parenting Tip With Kane Brown.
Leave it to Jason Aldean to always keep a cool, calm, positive outlook!
Photo Credit: Getty Images.