Tim McGraw Shows Off Ripped Body In Shirtless Instagram Post
By Hayden Brooks
May 30, 2019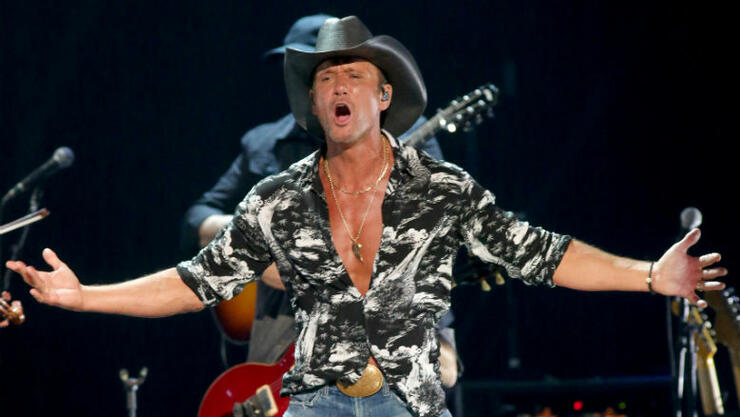 Even at 52-years-old, Tim McGraw knows how to maintain his fitness.
On Wednesday (May 28), the country chart-topper took to Instagram to share a photo of the massive yellowfin grouper that he caught, but his ripped abs seemed to catch more attention from viewers. "Yellow fin grouper 1st one! 36 ft down Pole spear ... free dive," he captioned the shot. For his follow-up post, the singer decided to cover up in a wet suit while showing off his next catch. Nonetheless, the thirst for McGraw's physique was still apparent in the comment section of the post. Scroll on below to see McGraw's photos!
If you want some insight on how McGraw keeps up with his fitness, make sure you keep your eyes peeled for his upcoming memoir, Grit & Grace: Train the Mind, Train the Body, Own Your Life, which is scheduled to drop this fall. "I've gone through a physical transformation in the last 10 years, but it's not just my appearance that has changed," he told PEOPLE in March. "My mind is clearer, my sense of purpose is sharper and my relationships are deeper. Consistent physical exercise helps me bring focus to my life and to the people who mean the most to me."
McGraw explained that he wants his book to inspire folks to find their own paths to healthy living. "That's something we all want. And I believe it's something that is available to anyone who wants it, regardless of their level of fitness," he continued. "I want this book to help people find what works for them by sharing the mental and physical approach that has worked for me."
Chat About Tim McGraw Shows Off Ripped Body In Shirtless Instagram Post