Tim McIlrath Reflects On Friendships With Chris Cornell, Chester Bennington
By Katrina Nattress
May 31, 2019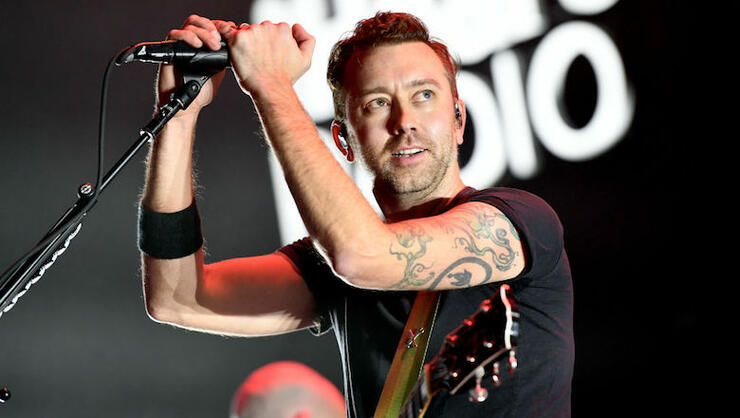 Tim McIlrath was fortunate enough to be close with Chris Cornell and Chester Bennington, and during a recent interview with Kerrang!, the Rise Against frontman explained how both late singers openly fought their demons until the very end.
"It makes you realise that what they're doing is real," he said. "It's not theatrical, it's not done for record sales: you are listening to those guys wrestling with their demons. Songwriters from our world are, in a lot of ways, like lion tamers. We go out on to the floor and we go and wrestle with the lions out there. Those guys made it look easy, but never forget that those are f**king lions and every time you step out there it's dangerous. That's the illusion."
He went on to reflect on his relationship with the fallen stars, and what they each meant to him. "I was a huge fan of Soundgarden growing up, and I played with Chris in London at his solo show and we became friends after that," he recalled. "We traded some emails, and one of the biggest regrets in my life is an email he sent me that said, 'If you ever want to work on songs together, let me know.' Why I didn't get on a plane that day and work on songs? The idea of a world without Chris Cornell was not something I would have considered. I was like, 'Yes, I do, and one day we will do that.' It's so bizarre. Chester as well."
"With Rise Against we've achieved so much, I feel very lucky to have what we have, but there's not many places left to go," he continued. "I saw those two guys as much more popular singers than me, their legacies much deeper and broader – they were people to aspire to. Whenever I talked with Chester or Chris I always thought of them as the scene veterans who had made it, raised families and were really good people. That was one of the most rewarding parts of knowing those guys, they were just nice f**king dudes. They seemed to have their heads on straight – I saw my future self in them. Obviously, there were far more things happening than I was aware of."
Photo: Getty Images
Chat About Tim McIlrath Reflects On Friendships With Chris Cornell, Chester Bennington