Chelsea Handler Can Smell You From Here and Other Revelations
By Diana Brown
May 31, 2019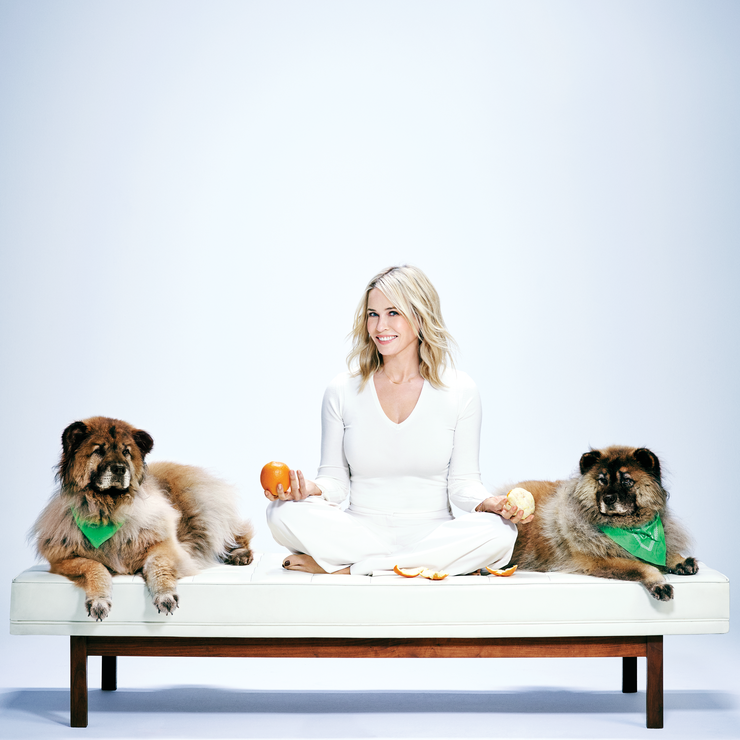 "I was like, just gonna come in and change the world...But I realized you can't do any of that s**t until you're healthy. You can't be of use to anyone until you get your s**t together."
Chelsea Handler's limited series podcast, Life Will Be the Death of Me, is a companion to her newest book by the same name, recounting her year of therapy and self-discovery with her trademark brand of honesty and sardonic wit. In episode two, she sat down with Jake Tapper from CNN for a hilariously revealing interview about her unconditional love for Robert Mueller, the time she did ayahuasca for Netflix, and most importantly, her breakthroughs in therapy dealing with the death of her older brother, Chet, when she was nine years old.
Jake and Chelsea are long-standing friends and have some interesting things in common, like an unusually keen sense of smell. "It's a curse," Jake said, and Chelsea agreed, saying, "When people wear perfume I wanna hit them." But she related the one time her super-sense thankfully deserted her: when she tried the drug ayahuasca in Peru, a stunt for Chelsea Does, her documentary series for Netflix. The shaman warned her that she might vomit or find herself in need of a bathroom. Turned out the shaman was the one in need of a bathroom, although he didn't bother finding one. But the drug was so strong, Chelsea didn't even notice the smell. The camerawoman informed her later that he simply went right where he sat, steadily, for the several hours-long ceremony. "She goes, 'He just kept going… you can hear it on camera.' But I was so into the ayahuasca that I was able to go put that smell where it belongs. In the woods," she laughed. "I was on another planet."
But when she wasn't busy touring, writing, or dealing with shamans, Chelsea Handler was angry. She described herself as someone who held grudges for a long time, who wrote people off as friends if they did even one thing that bothered her. "I find most people ridiculous," she admitted, "and annoying." So she decided to try therapy. It was difficult at first, mainly because she wouldn't go; she kept sending her assistant in her stead. When she finally went herself, she spent her first six sessions talking about how enraged Donald Trump made her. But eventually her psychiatrist got through to her in a deceptively simple way: by giving her an orange. "He handed it to me and I started to peel it and I just became undone," Chelsea recalled. "And I was like, 'I need to tell you about the day my brother died. And what happened in my family.' And I just cried and cried and cried and cried… That's why I was reacting to Trump in the way that I was, because I finally had something to put my anger on. I could say, 'Yeah, now this is why I'm mad. Him.' You know? And it was a huge eye-opener for me." Chelsea, like her shaman, had learned to just let go.
Listen to hear more about her breakthroughs in therapy, dwelling on Mueller's six-pack abs, her Chow-Chow pups Bert and Bernice, and how she's going to take back the color orange, on episode 2 of Life Will Be the Death of Me.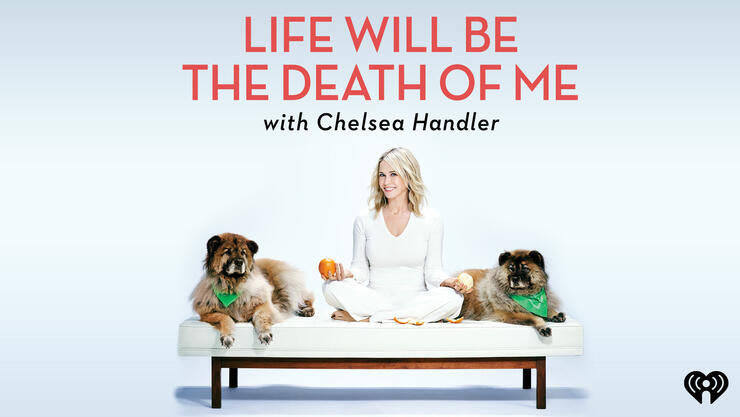 If you want to be sure you're listening to the podcasts everyone else is checking out, iHeartRadio has you covered. Every Monday, iHeartRadio releases a chart showing the most popular podcasts of the week. Stay up to date on what's trending by checking out the chart here. There's even a chart just for radio podcasts here, featuring all your favorite iHeartRadio personalities like Bobby Bones, Elvis Duran, Steve Harvey and dozens of others.
Chat About Chelsea Handler Can Smell You From Here and Other Revelations