Jared Leto's Severed Head Dances To 'Old Town Road': Watch
By Katrina Nattress
May 31, 2019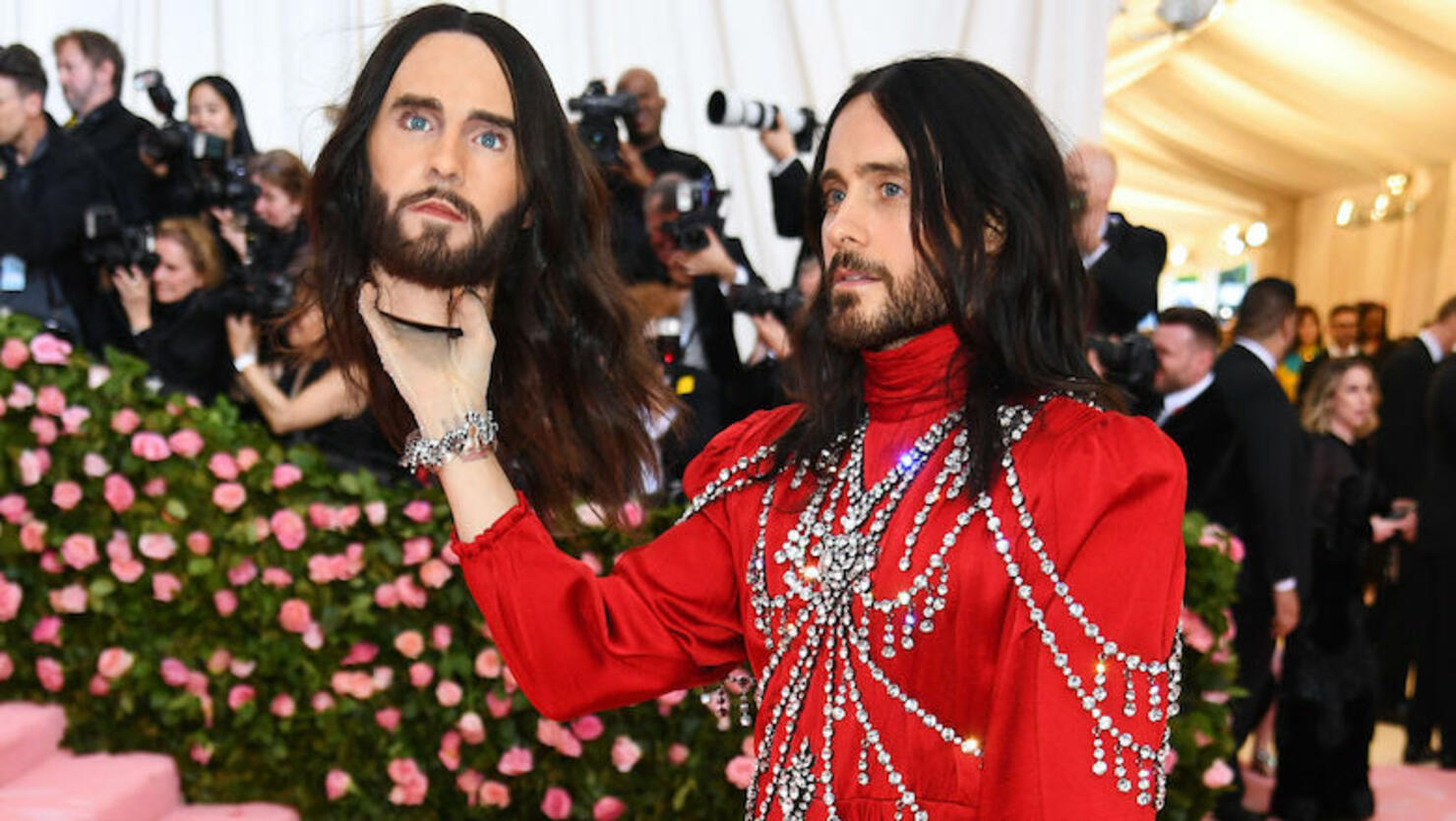 We thought we'd seen the last of Jared Leto's severed head at the Met Gala, but boy were we wrong. On Thursday (May 30) the 30 Seconds to Mars frontman shared quite the disturbing Instagram post. In the video, we see a woman wiggling the decapitated head back and forth from a black convertible, making it dance to Lil Nas X's hit song "Old Town Road."
"Im [sic] gonna take my head to the Old Town Road..." the singer/actor/lover of all things morbid captioned the clip, followed by a string of laughing emojis. We're happy he thinks it's funny, because we are shook.
Check out the creepy post below.
Leto made quite the scene when he carted around his spare head all over the elegant event earlier this month. The most memorable encounter was when he flung his head over to Shawn Mendes, like a game of hot potato.
The 2019 Met Gala theme was "Camp: Notes on Fashion" and a reference to Susan Sontag's 1964 essay "Notes on 'Camp," which defines camp as "love of the unnatural: of artifice and exaggeration." If carrying around your own severed head isn't a spot-on interpretation of that definition, we don't know what is.
Photo: Getty Images