Slipknot's Corey Taylor Says He Suffered Gruesome Injury Singing Too Hard
By Andrew Magnotta @AndrewMagnotta
May 31, 2019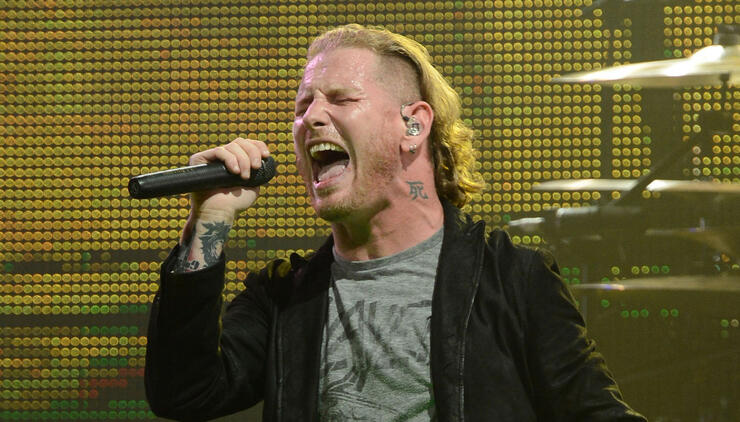 Slipknot front man Corey Taylor is apparently recovering from a cringeworthy injury he endured while singing too hard.
Taylor said this week via that he "blew out" one of his testicles while singing high notes.
"Working on my '87 Dokken high notes this morning," Taylor wrote. "F---ed around and blew out the left testicle. Careful on re-entry, kids."
If Taylor was joking, he's had plenty of time to fess up since Wednesday. His fiancée, dancer Alicia Dove, latter added that the singer is "just fine."
Taylor thankfully didn't include any photos to back up his claim. Furthermore, he seemed flabbergasted that his Tweet made news in the rock world.
Injuring one's reproductive system while singing is not normal. How that could happen — or what blowing out a testicle even means — is perhaps better left a mystery.
Slipknot's new album, We Are Not Your Kind, is due out August 9.
Taylor recently had surgery on both of his knees, but still recovered in time to perform with Slipknot on Jimmy Kimmel Live! on May 17.
Photo: Getty Images
Chat About Slipknot's Corey Taylor Says He Suffered Gruesome Injury Singing Too Hard