U.S. Announces New Escalating Tariffs on Mexico, Starting at 5 Percent
By R.J. Johnson - @rickerthewriter
May 31, 2019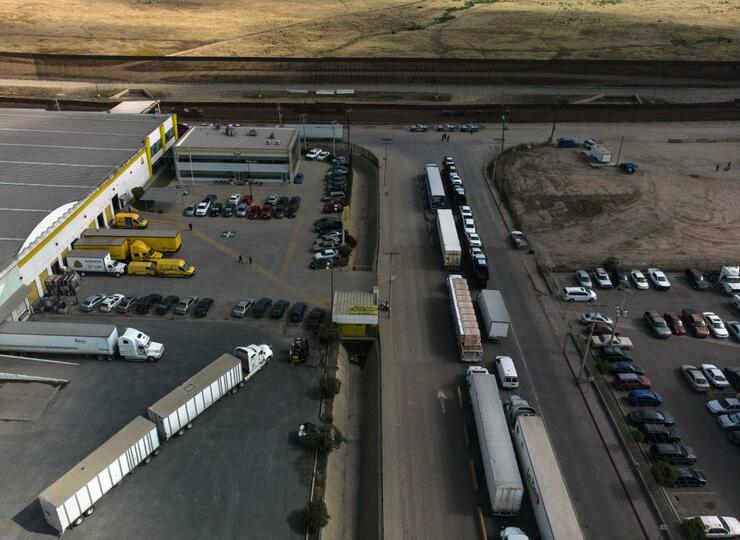 In a tweet sent late Thursday evening, President Donald Trump announced the U.S. would impose a 5 percent tariff on all goods coming from Mexico in an effort to force them to stem the flow of illegal immigrants into the U.S.
"On June 10th, the United States will impose a 5% Tariff on all goods coming into our Country from Mexico, until such time as illegal migrants coming through Mexico, and into our Country, STOP. The Tariff will gradually increase until the Illegal Immigration problem is remedied," Trump tweeted late Thursday evening.
The tariffs will increase by 5 percent every month until it reaches 25 percent on Oct. 1 until the illegal immigration problem is remedied, according to a separate statement from the White House.
Because of the trade war currently going on between China and the U.S., Mexico has become the country's biggest partner in trade, selling $347 billion in goods across the border. Wall Street immediately reacted to the news of the new tariffs, falling more than 300 points after the opening bell.
Mexican President Andrés Manuel López Obrador (often referred to as AMLO) said that he intended to avoid a confrontation with the United States over immigration, but didn't mince words about Trump's proposal.
"With all due respect, although you have the right to express it, 'America First' is a fallacy because until the end of times, even beyond national borders, justice and universal fraternity will prevail," López Obrador wrote in a letter addressed to Trump. "Social problems cannot be resolved with taxes or coercive measures."
López Obrador also said he plans on sending his foreign minister to Washington D.C. to negotiate with officials in the U.S. ahead of the June 10 deadline.
Trump defended his proposal in a tweet Friday morning, writing that Mexico had been taking advantage of the U.S. for decades.
"Because of the Dems, our Immigration Laws are BAD," Trump said. "Mexico makes a FORTUNE from the U.S., have for decades, they can easily fix this problem. Time for them to finally do what must be done!"
Border Patrol data says more than 280,000 migrants have entered the country illegally during the first seven months of the 2019 fiscal year. The vast majority of those immigrants are from El Salvador, Guatemala and Honduras. Only three percent are from Mexico, according to the data.
Tariffs are levied at the time of import and are paid by the importer on record, never the exporting country. Those costs are often passed on to the consumer in the form of higher prices.
Photo: Getty Images
Chat About U.S. Announces New Escalating Tariffs on Mexico, Starting at 5 Percent