Heavy Metal, Classical Music Cause Bad Driving, Study Finds
By Andrew Magnotta @AndrewMagnotta
June 3, 2019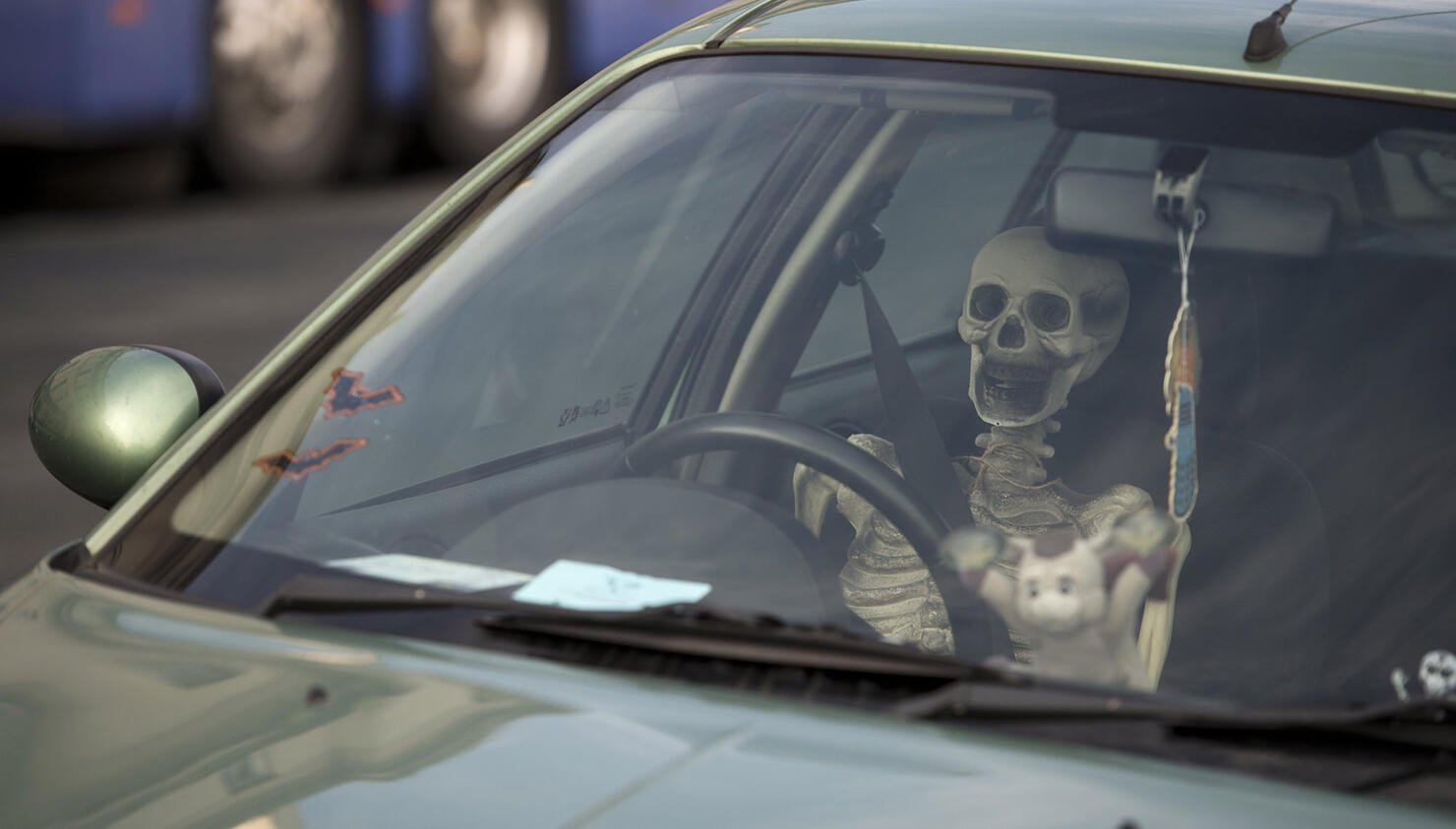 Music experts have long pointed out similarities between the conventions of heavy metal and the music of Bach, Beethoven and other classical masters, and it turns out both genres correlate to opposite but similarly dangerous behaviors.
Whether you like head banging or pretending to conduct an orchestra, you shouldn't do it while driving.
A U.K. road safety study conducted by IAM Roadsmart and Auto Express magazine examined the effects of different types of music on driver behavior.
Listening to heavy metal while driving distracted the test subject and made his driving more irregular, but listening to classical caused him to be overly relaxed and too slow, the study found.
"While heavy metal was clearly linked to [reporter Tristan Shale-Hester's] worst lap, classic music fans may be interested to learn that some pieces appear to promote too deep a state of relaxation to be listened to behind the wheel," Auto Express editor-in-chief Steve Fowler said of the findings.
During the experiment, test subject driver Shale-Hester was challenged to navigate a two-lap course at Grand Prix track Red Bull Ring in Austria in an automatic transmission car while listening to music from extreme metal, hip-hop, pop and classical music genres at high volume. Each stage of the test corresponded to a different song being played in the vehicle, plus one control attempt with no music in the car.
The heavy metal laps during which Slipknot's "(sic)" was played were 14 seconds slower than the control, and the driver's throttle movements were more jagged.
The classical music laps, accompanied by Bach, were 12 second slower than the control, but the driver also dropped his speed to a dangerous 35 mph in a 50 mph zone without noticing.
The hip-hop laps, driven to Kendrick Lamar's "Humble," was just 1 second slower than the control laps, but the driver stopped four car lengths beyond the finish spot in another potentially dangerous error.
The pop music lap was determined to be the safest. While listening to Taylor Swift's "Shake It Off," the driver finished just two seconds slower than his control time and had the best consistency of all attempts in terms of his speed and throttle movements.
Fowler added that the test shows that not all driving distractions come from handheld devices; drivers should consider factors like what they're listening to when evaluating their behavior behind the wheel.
IAM RoadSmart adds that the phenomenon of turning down your radio to look for an address isn't as preposterous as it seems.
"Volume is the major factor for concentration and has a big effect. I would certainly advise drivers to dial down the noise when making a maneuver — and save the thrash metal for later in the day, or night!"
A Canadian man made headlines this past January for blaming a $480 speeding ticket on Mötley Crüe's "Kickstart My Heart." He was caught driving about 90 mph before being pulled over.
Photo: Getty Images