Jay-Z Becomes Hip-Hop's First Billionaire
By Lauren Crawford
June 3, 2019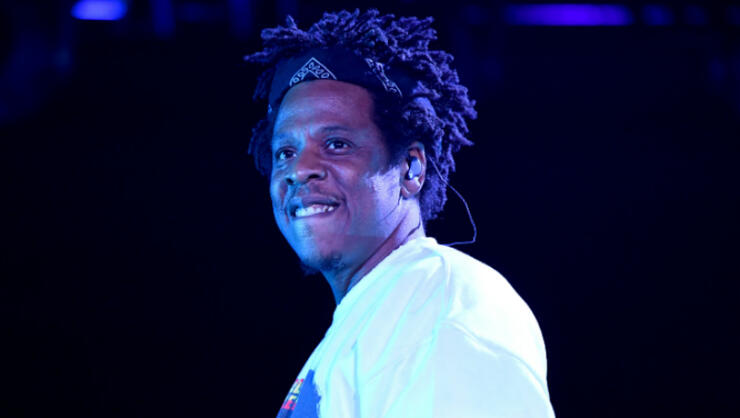 Jay-Z's not a businessman, he's a business, man.
The 49-year-old Grammy-winner is officially the first hip-hop artist to become a billionaire.
Forbes announced the history-making news on Monday (June 3), breaking down the mogul's ten-figure fortune. "To calculate his net worth, we looked at the artist's stakes in companies like Armand de Brignac champagne—applying our customary discount to private firms—then added up his income, subtracting a healthy amount to account for a superstar lifestyle," read the magazine's report. "We checked our numbers with a roster of outside experts to ensure these estimates were fair and conservative. Turns out, Jay-Z really is a business, man."
The value of his portfolio is as follows: Jay's raked in $310 million from his $300 gold bottles of Armand de Brignac champagne, also known as "Ace of Spades." His cash and investments total a whopping $220 million. (His estimated $70 million stakes in Uber are included in that total) Jay's cognac, D'Ussé, which is a joint venture with Bacardi, has brought him a cool $100 mil. Tidal, his music streaming service, also filled his pockets with $100 million. And then there's his $50 million in real estate, $70 million art collection, $75 million music catalog, and $75 million from his entertainment company Roc Nation.
Jay's feat is not only his own, but the cultures. The rapper/business mogul's journey began in Brooklyn's notorious Marcy housing projects. He was a drug dealer before turning to music and becoming a rapper. He then started his own record label, Roc-A-Fella Records to release his 1996 debut album Reasonable Doubt, and in the decades since, he's become one of the most respected, if not the most respected hip-hop artist of all time, amassing "14 No. 1 albums, 22 Grammy awards and over $500 million in pretax earnings in a decade." Jay built his empire from the ground up, deciding to create brands, like his clothing line Rocawear in 1999 (it sold for $204 million in 2007), rather than promoting others. He chose to invest in burgeoning companies, collect art, own his masters, and invest — Jay changed the game, redefining not only what means to become a successful artist but an entire brand.
"It's bigger than hip-hop … it's the blueprint for our culture," super-producer and Jay's close friend Swizz Beatz said of Jay's new billionaire status. "A guy that looks like us, sounds like us, loves us, made it to something that we always felt that was above us."
"If he's a billionaire now, imagine what he's about to be," Swizz continued. "Because he's only just starting."
Photo: Getty Images
Chat About Jay-Z Becomes Hip-Hop's First Billionaire