Panic At The Disco Create LinkedIn Profile For Beebo
By Katrina Nattress
June 3, 2019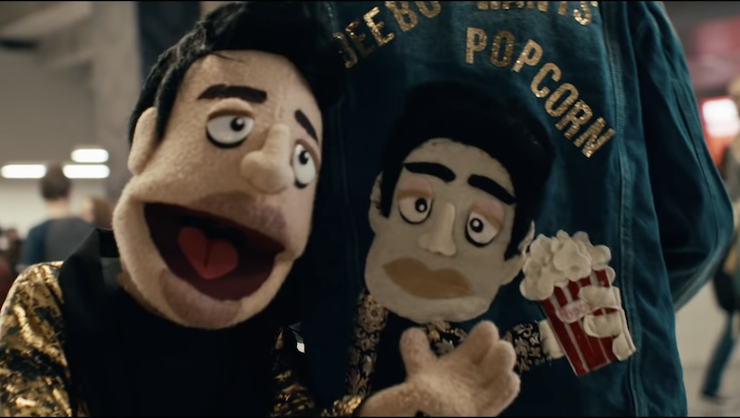 We all know and love Beebo as the puppet who seriously needs to get his act together, and it looks like he's finally trying. On Saturday (June 1), Panic! At The Disco tweeted out a LinkedIn profile for "The Amazing Beebo" with the caption "Someone get this puppet a job"
The greatest part is, someone actually fleshed out a networking profile for the puppet. His bio simply says "I'm gonna be the greatest" and his list of experience is quite impressive, considering he started out as a ball of yarn in 2004, and has been working for P!ATD since 2017. During his time with the band, Beebo has showed off his dancing skills in the "Dancing's Not a Crime" music video, has worked as Brendon Urie's stunt double in "Hey Look Ma, I Made It," and has been a Fortune Teller during the Pray For The Wicked tour. Other notable past experience includes Understudy at Avenue Q, Evil Demon Wrangler on the "Emperor's New Clothes" video set, 2nd trumpet player in the "Nine In The Afternoon" video, and VP of Closing The God Damn Door.
Whoever made this Beebo profile, THANK YOU! You're the real MVP.
Check out P!ATD's tweet below.
Chat About Panic At The Disco Create LinkedIn Profile For Beebo