The All-American Rejects Tease 'Something Special' With Cryptic Photo
By Katrina Nattress
June 3, 2019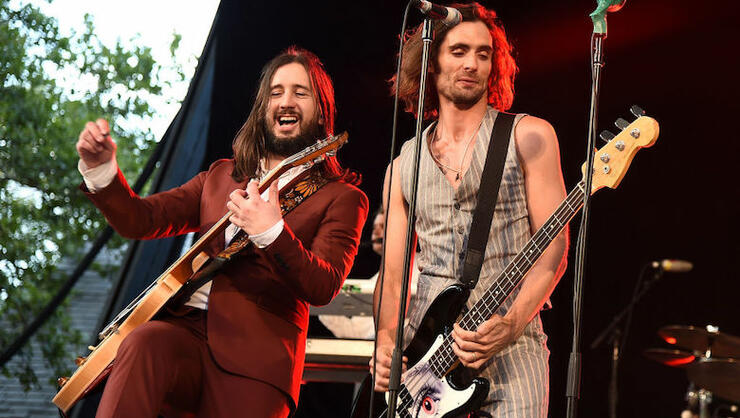 On Sunday (June 2), The All-American Rejects got fans' hearts pounding when they shared a cryptic post on Twitter. The band posted a blurry red and black photo of what looks like a man's silhouette with the caption "Working on something special. Any guesses?"
Of course, fans are hoping this means new music from the pop punk veterans. They haven't released an album since 2012's Kids In The Streets, so to say they're due would be an understatement! Since releasing their fourth studio album, the Rejects have dropped a handful of new tunes including "There's a Place," "Sweat," and "Close Your Eyes." They also debuted a song called "DGAF" live back in 2016.
Singer Tyson Ritter has been teasing two other tracks — "Send Her to Heaven" and "Demons" — since 2017, so perhaps we'll finally get to hear those?
The band is set to play the Mountain View stop of Warped Tour's 25th anniversary run in late July, so new music definitely would make sense. This also isn't the first time they've teased that they're up to something. In April they posted a photo of what looks like Ritter tracking vocals and in March a photo from inside the studio.
Check out all the cryptic posts below.
Chat About The All-American Rejects Tease 'Something Special' With Cryptic Photo