Chrissy Teigen Slams Troll For Criticizing Her 3-Year-Old Daughter's Hair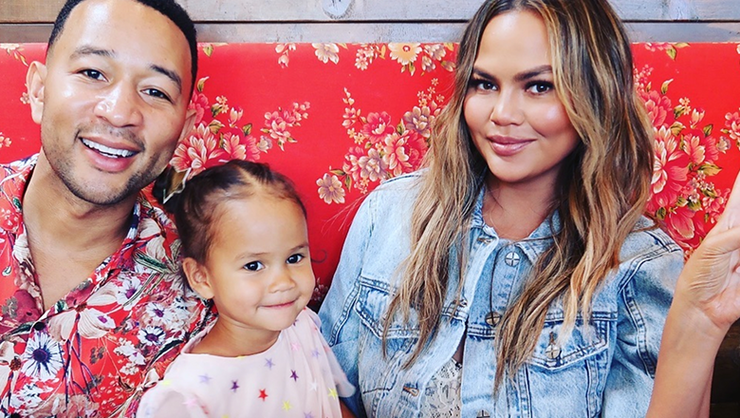 Chrissy Teigen's Instagram is full of adorable photos and videos showing her followers just how cute her kids are. Between baby Miles and 3-year-old Luna, the cuteness factor is off the charts. The 33-year-old television personality may have posted her sweetest video yet on Monday (June 3), showing candy negotiations between her and Luna.
In the video, Chrissy and Luna go back and forth over how many pieces of candy Luna should be given before her nap. "First off Luna, I would like you to speak. Tell me about why you deserve the candy?" Chrissy says in the video. Luna has the perfect response: "I want the candy because I want it and I like it." Eventually, they settle on two pieces of candy. Clearly, Luna drives a hard bargain.
After sharing the video on Instagram, Chrissy and John Legend's friends were quick to comment how much they loved the candy negotiations. "This is beyond," Gwyneth Paltrow wrote. "This is the best video of all time," Nina Agdal added.
Sadly, though, a troll had to come rain on Chrissy's parade by leaving a rude comment about Luna's hair. "Finally someone brushed her hair," the troll wrote. Chrissy, of course, had the perfect comeback. "All by herself! Maybe she can come do your makeup," Chrissy replied.
Luna definitely isn't sweating the diss...she just negotiated her way to two pieces of candy before nap time. That's what we'd call a win.
Photo: Chrissy Teigen
Chat About Chrissy Teigen Slams Troll For Criticizing Her 3-Year-Old Daughter's Hair