Mac Miller Documentary Stopped By Late Rapper's Estate
By Lauren Crawford
June 4, 2019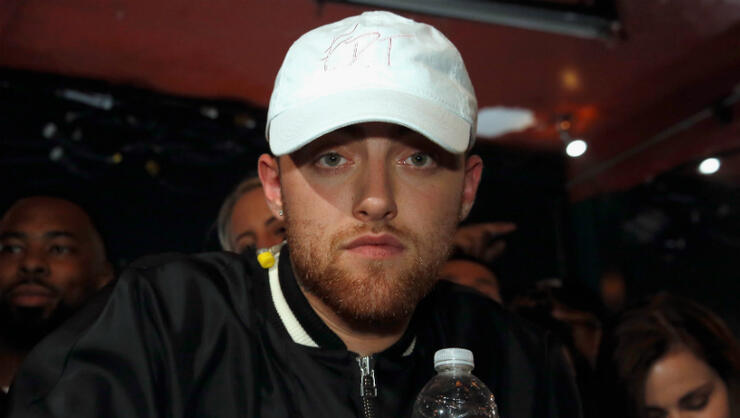 The Mac Miller documentary has been shelved.
Less than 24 hours after the project's pre-production was "confirmed," the filmmaker behind the doc, CJ Wallis, announced that the late rapper's estate requested that it be put on hold. "We tweeted our intentions to begin developing a doc on Mac over the next year. At the same time, we reached out to all those closest to him to begin the process of making it official. We heard back from @christianclancy & The Estate who said the family has requested we hold off on the project at this time," CJ wrote on Twitter Tuesday (June 4). "We immediately compiled as the last thing we'd want is to negatively impact anyone involved, quite the opposite."
"We felt comfortable announcing our intentions in advance of receiving permission because they were just that - intentions," he continued. "The concept was peers telling their one favorite Mac story & cutting them together as a motivational & positive picture. Not a life story. The outpouring of support for the doc and that it was us trying to make one was humbling, and in time perhaps we will get to see it through. For now, we have hours of incredible music and thats always been more than enough. Respect/Love...."
While he didn't reveal the exact reason the family asked that the documentary be held, he did tweet that news of the project "caused a lot of hell for the family with the press making a bunch of sensational headlines."
CJ later clarified that there was no drama involved in the documentary's shelving, tweeting, "even the articles out now about my tweets updating the film sound like some huge epic battle is going on. this project got as far as about 25-30 DM conversations and a phone call with Clancy, who was endlessly cool to me, despite the madness the headlines [were] creating for him."
While he didn't reveal the exact reason the family requsted
On Monday (June 3), CJ announced that his company Margrette Bird Pictures was beginning pre-production on the documentary about the 26-year-old rapper, who died in September from an accidental drug overdose. "So, over the next year I'm going to start collecting interviews & content to make the definitive @MacMiller documentary for his family, friends & fans," the filmmaker tweeted. "Please share & tag anyone you think we need to speak with! #birdseyeview #ripmac."
Photo: Getty Images
Chat About Mac Miller Documentary Stopped By Late Rapper's Estate