Robert Plant Never Envisioned Making An Album Without Led Zeppelin
By Andrew Magnotta @AndrewMagnotta
June 4, 2019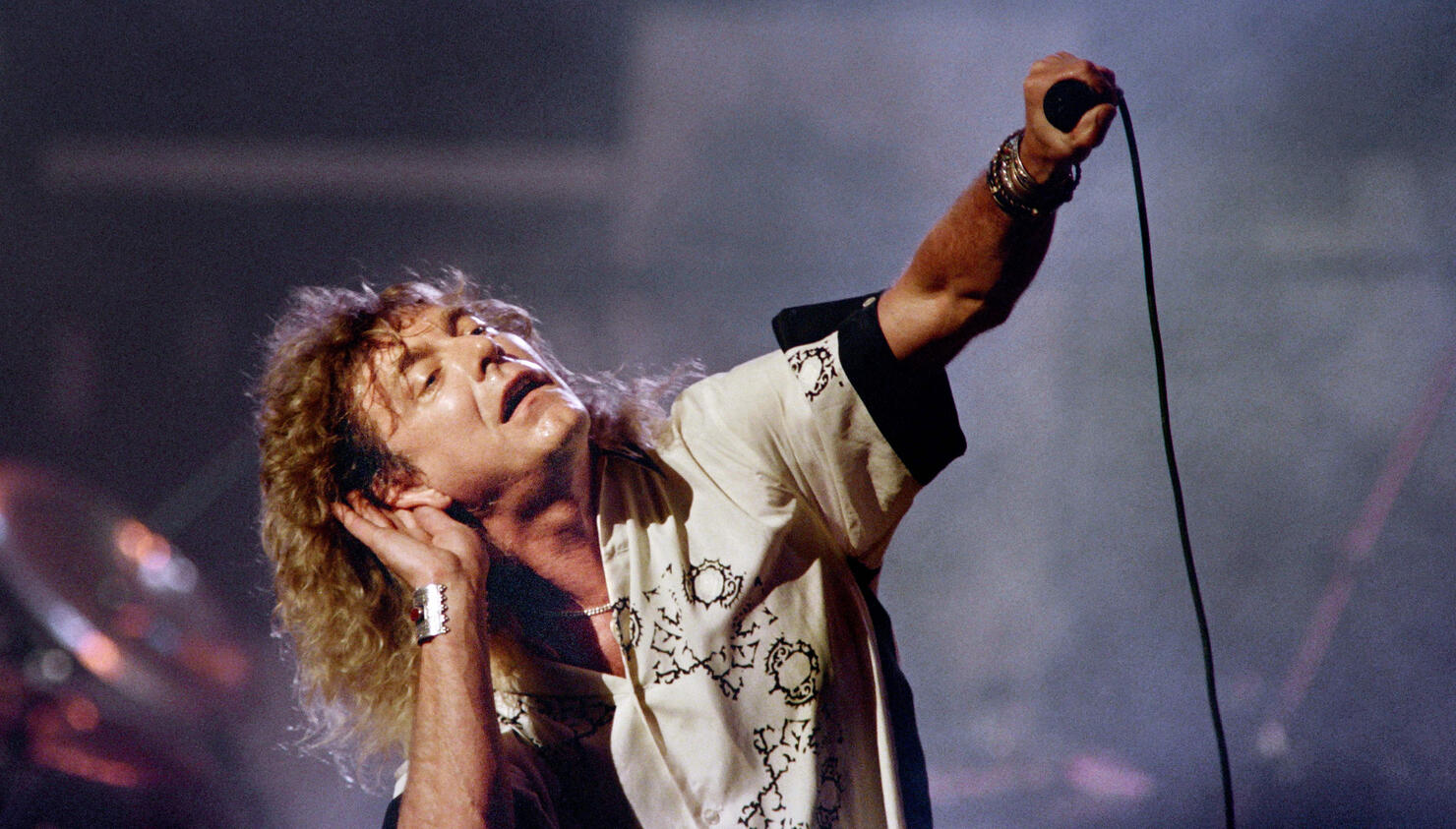 While Led Zeppelin was going strong in the '70s, Robert Plant says the thought of going solo never occurred to him.
Making an album with a band of virtuosos like Jimmy Page, John Paul Jones and John Bonham was such a creative challenge, Plant says the idea of doing it on his own seemed foolish.
"During the Zep years, I never imagined a full-scale album project without the other guys, and even less, the idea of new writing partners," Plant said, introducing his new podcast Digging Deep With Robert Plant.
Nevertheless, as Plant points out, he's enjoyed many fruitful partnerships beyond Zeppelin since 1981, with 11 solo albums and several more collaborative efforts touching on a variety of genres.
"I think the glorious confines of being in a four-piece band for a long time was magnificent at times, but also the very idea of actually working with anybody else and finding what another angle, musically, could be, was not in the cards," Plant added. "We wanted to present ourselves as a combined unit."
Eventually, "through circumstance" — i.e. Bonham's death — Plant, Page and Jones had to figure out what their path forward was and if they were going to continue in music together or at all.
Plant describes that Bonham-less period as a "great gaping hole in my ability to create and produce." After some time, the singer's interest in exploring new sounds took hold and he began writing music again.
Plant went on to discuss his 1993 album, Fate of Nations, which he considers one of the biggest turning points in his post-Led Zeppelin career.
"I'd been blessed by a collision of some brand new guys that I hadn't worked with before," Plant recalled. "And so they came along and they played and they made it sound absolutely insane. Really, really amazing."
Check out the full episode in the player above or here.
Photo: Getty Images