Val Kilmer Makes Rare Public Appearance After Battling Health Issues
By Dave Basner
June 4, 2019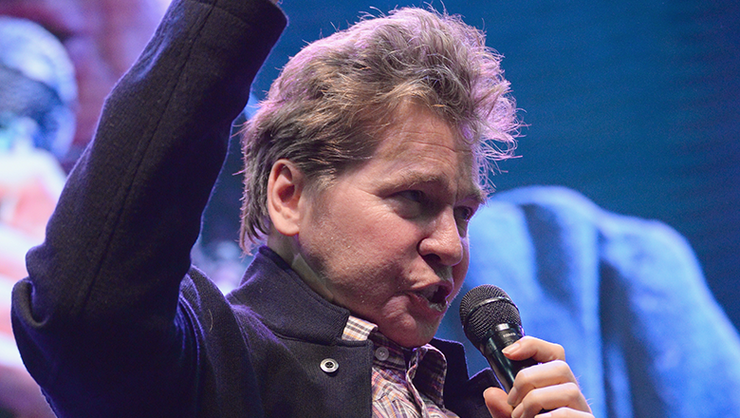 Val Kilmer made a name for himself in the '80s and '90s, with his iconic roles as "Iceman" in Top Gun, "Batman" in Batman Forever and Jim Morrison in The Doors, plus his parts in flicks like Top Secret!, Willow, Heat and The Saint. Lately, though, the actor hasn't really been in the public eye. After years of rumors and mysterious hospital visits, in 2017, Kilmer revealed he had been battling throat cancer. However, Val is bouncing back and will not only be appearing on the silver screen again soon in the sequel to Top Gun, but this week he made a rare public appearance for his foundation, TwainMania, which educates kids on the legacy of Mark Twain.
On the red carpet for the event, the 59-year-old Val wore a leather jacket and sported binoculars around his neck. He also gave a speech inside.
One of the last times Val was seen in public was a year ago, when he attended a private screening of the film Carte Blanche, which stars his son, James.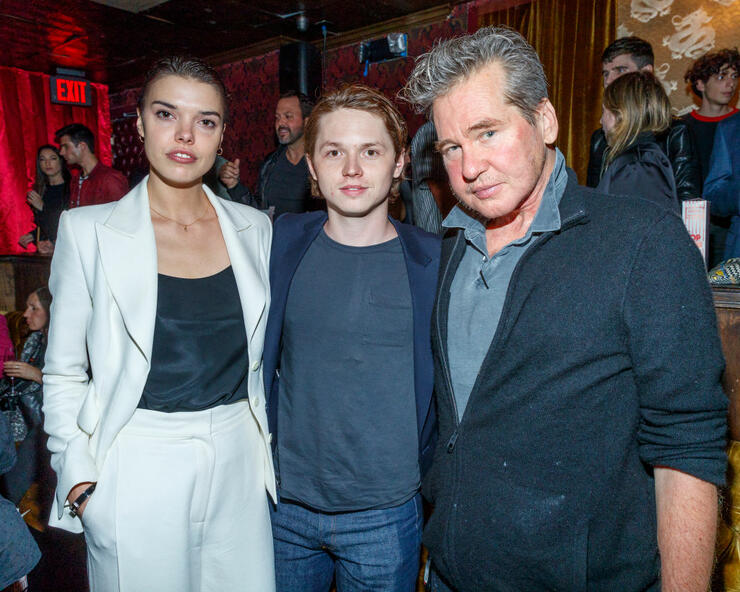 As for Kilmer's health, the throat cancer required a procedure on his trachea, which left him short of breath and sounding raspy, but on the set of the new Top Gun film, Top Gun: Maverick, Val seemed to be doing pretty good. His co-star, Tom Cruise, told Extra it was "special" to work with Kilmer once more, adding, "He's doing really well."
The movie comes out on June 26, 2020.
Photo: Getty Images
Chat About Val Kilmer Makes Rare Public Appearance After Battling Health Issues