Kylie Jenner Accused Of Using Animal Products In Vegan Kylie Skin Line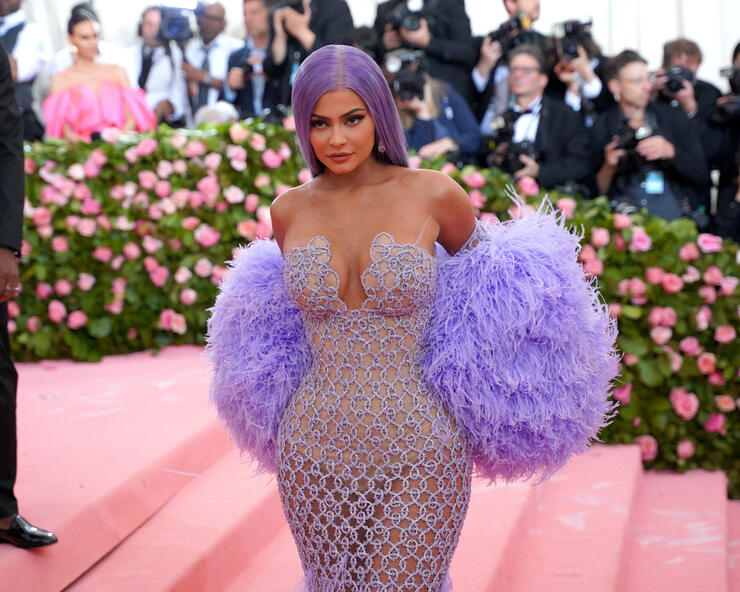 Kylie Jenner's new skincare line Kylie Skin is facing yet another scandal. After being criticized for the controversial walnut face scrub, as well as for that flimsy promo video for the facial cleanser, Kylie Skin is being slammed for lying about the ingredients used in the products.
While promoting her new skincare products, Kylie claimed her line was "cruelty free, vegan, gluten free, paraben and sulfate free." Some fans have noticed, however, that the Vanilla Milk Toner and the Foaming Face Wash may actually include animal products.
One fan tweeted at Jeffree Star after he reviewed the products, also claiming Kylie's line was completely vegan. "In your recent video with Shane Dawson you said that Kylie's products are vegan and cruelty free. Kylie said that too but it's not true," the fan wrote.
The tweet had screenshots attached, depicting a photo of Kylie's ingredient list next to the definition of 3-hydroxyacetophenone, which comes from "castor sacs of the mature beaver." The Vanilla Milk Toner includes squalene, which comes from the livers of deep-sea sharks in the south pacific.
As Cosmopolitan reports, though, these ingredients can be derived from plants, as well. Squalene does come from sharks traditionally, however, it can be harvested from olives, rice bran, and sugarcane, as well. In addition to that, Kylie's products contain hydroxyacetophenone as opposed to 3-hydroxyacetophenone. The small difference in title here is significant. Hydroxyacetophenone is, in fact, vegan. It's a lab-synthesized, nature-identical compound to 3-hydroxyacetophenone.
Kylie was also similarly called out for using glycerine in her products, however, she actually used glycerin. Glycerine is not vegan, while glycerin is a vegetable product. Those ingredients lists can definitely be confusing at times, but it appears Kylie's products are actually vegan.
Photo: Getty
Chat About Kylie Jenner Accused Of Using Animal Products In Vegan Kylie Skin Line