Thomas Rhett & Little Big Town Perform 'Don't Threaten Me With A Good Time'
By Lauren Crawford
June 5, 2019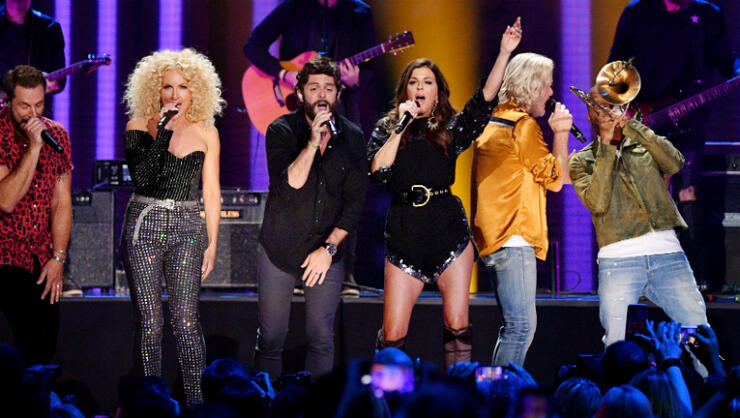 Thomas Rhett and Little Big Town kicked off the 2019 CMT Music Awards on Wednesday (June 5) with a high-energy performance of their latest single, "Don't Threaten Me With A Good Time."
The country band, who hosted the award show, and country star were joined by New Orleans' Trombone Shorty, who led the quartet of brass players behind them, as they brought the house down performing the track, which is off of Rhett's new album, Center Point Road.
As fans know, Rhett's CMT Music Awards performance comes nearly a week after he performed a number of songs off the project at his iHeartCountry Album Release Party in New York City. It was during the show that he opened about getting some of the biggest names in music — Kelsea Ballerini, Jon Pardi, and Little Big Town — on the project.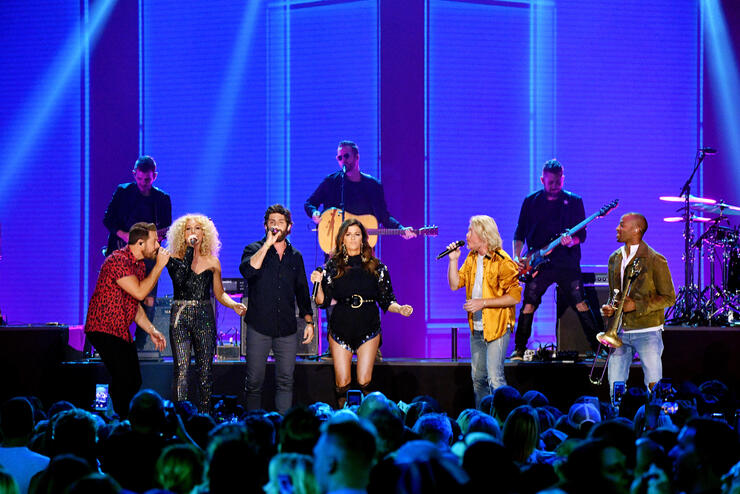 While one might think it took a lot to get those big names on his album, the country crooner said it didn't take more than a text. "I think that's what's so cool about country," he shared. I feel like I could call anybody in our genre and [get them on a song]. I feel like I'm friends with a lot of people and they're very genuine friendships and so I remember writing "Beer Can't Fix" for example off the record and I remember saying 'This song feels like Jon Pardi' has to be on this [...] so I texted Jon and said 'I got this song that I think you'd sound great on' and I sent him the demo and two days later his voice was on it."
So it's really cool how in our genre you can do that," Thomas added. "I did the same thing with Kelsea and [for] "Don't Threaten Me With A Good Time," I wrote that with Karen Fairchild of Little Big Town."
Photo: Getty Images
Chat About Thomas Rhett & Little Big Town Perform 'Don't Threaten Me With A Good Time'