Toby Keith & Cole Swindell Perform In The Middle of Broadway in Nashville
By Taylor Fields
June 5, 2019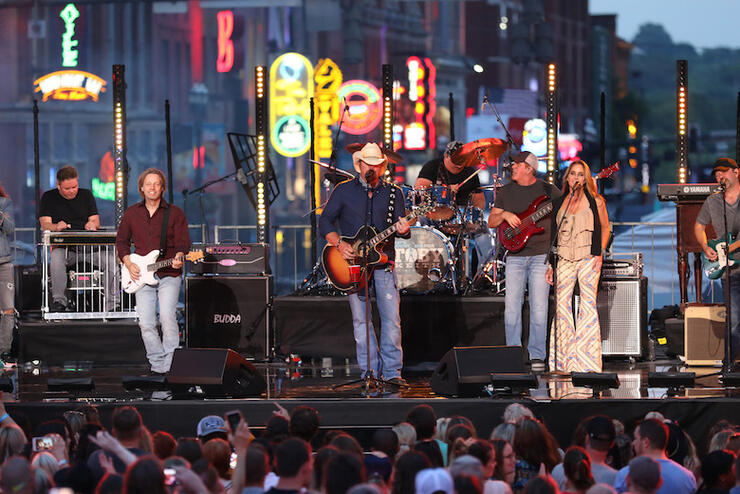 Forget taking your horse down to the "Old Town Road" — Toby Keith and Cole Swindell are here with "Beer For My Horses" on Broadway in Nashville.
During the 2019 CMT Music Awards, Keith appeared on stage outdoors in the middle of Broadway in Nashville to perform to a crowd of screaming fans (and while surrounded by many of Nashville's most popular Honky Tonks). The country star performed his brand new single "That's Country Bro," and singing lyrics about some of country music's most legendary artists, right in the heart of the country music capitol on one of its most famous streets ... that's pretty iconic. It's also country (bro).
As Toby sings in his song, "You're gonna be country?/ You oughta know/ A little bit of somethin' 'bout the roots and the boots/ And the rhinestone suits/ That started this rodeo."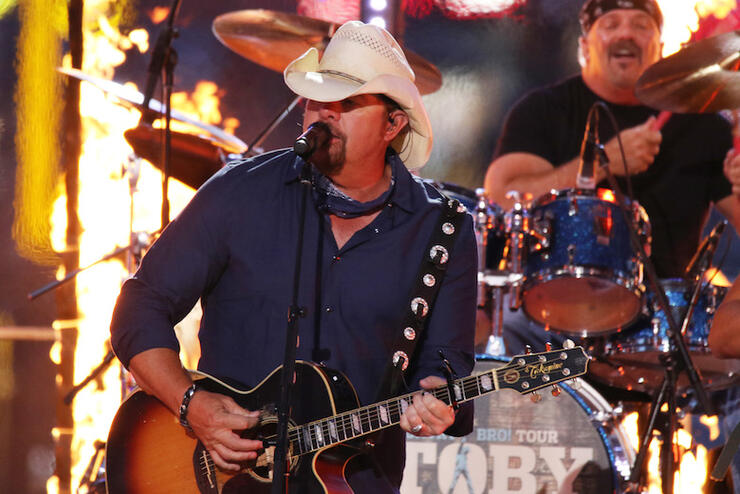 But the performance didn't end there. After telling everyone what's "country bro," Toby welcomed Cole Swindell to the stage, while indulging in a red solo cup drink, and the two sang Keith's 2003 hit "Beer For My Horses" (which originally featured Willie Nelson). A crowd favorite for sure, fans surrounding the stage immediately sang along loudly.
"That's Country Bro" is Toby Keith's latest single and also the name of his current tour, which takes him across the country through early November. Keith last released a full-length album four years ago in 2015, 35 MPH Town. Toby's new single also follows 2018's "Don't Let the Old Man In" which he wrote and recorded for The Mule, a film starring Clint Eastwood.
Photos: Getty Images
Chat About Toby Keith & Cole Swindell Perform In The Middle of Broadway in Nashville