Zac Brown's Message To 'The Haters' Shocks CMT Music Awards Audience
By Peyton Blakemore
June 6, 2019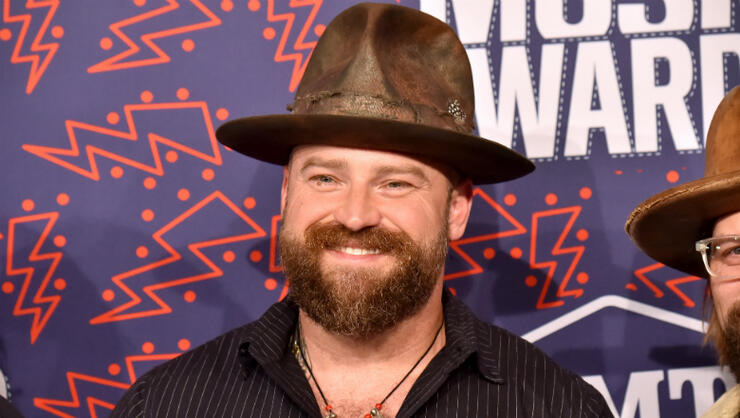 Zac Brown of the Zac Brown Band had a few things to get off his chest at the 2019 CMT Music Awards on Wednesday night (June 5).
While accepting the award for Group Video Of The Year for the band's hit "Someone I Used To Know," the lead singer sent an expletive-laced message to haters. "Thank you CMT, all of our champions, and all of our fans," he began his speech. "Thanks to Shawn Mendes. We're so grateful we get to show up and do what we love and no one has ever owned enough of our career to give us their trophies and accolades, but that's not how we measure our success."
"This award is for all of you, my band and all of the outsiders that waited through everyone's doubt," he continued, before saying his concluding his speech with a bold message to the naysayers. "For you young artists: Have courage to stand up against the machine, be yourself, work hard, and one day you can stand up here and tell all the haters to f**k off!"
Earlier in the night, the band took the stage to perform the EDM-influenced track, which was written by Shawn Mendes and will likely be on their forthcoming sixth studio album, at Nashville's Bridgestone Arena.
Click here to see a full list of winners from the award show!
Photos: Getty Images