Joe Jonas Accidentally Kissed Sophie Turner's 'GoT' Photo Double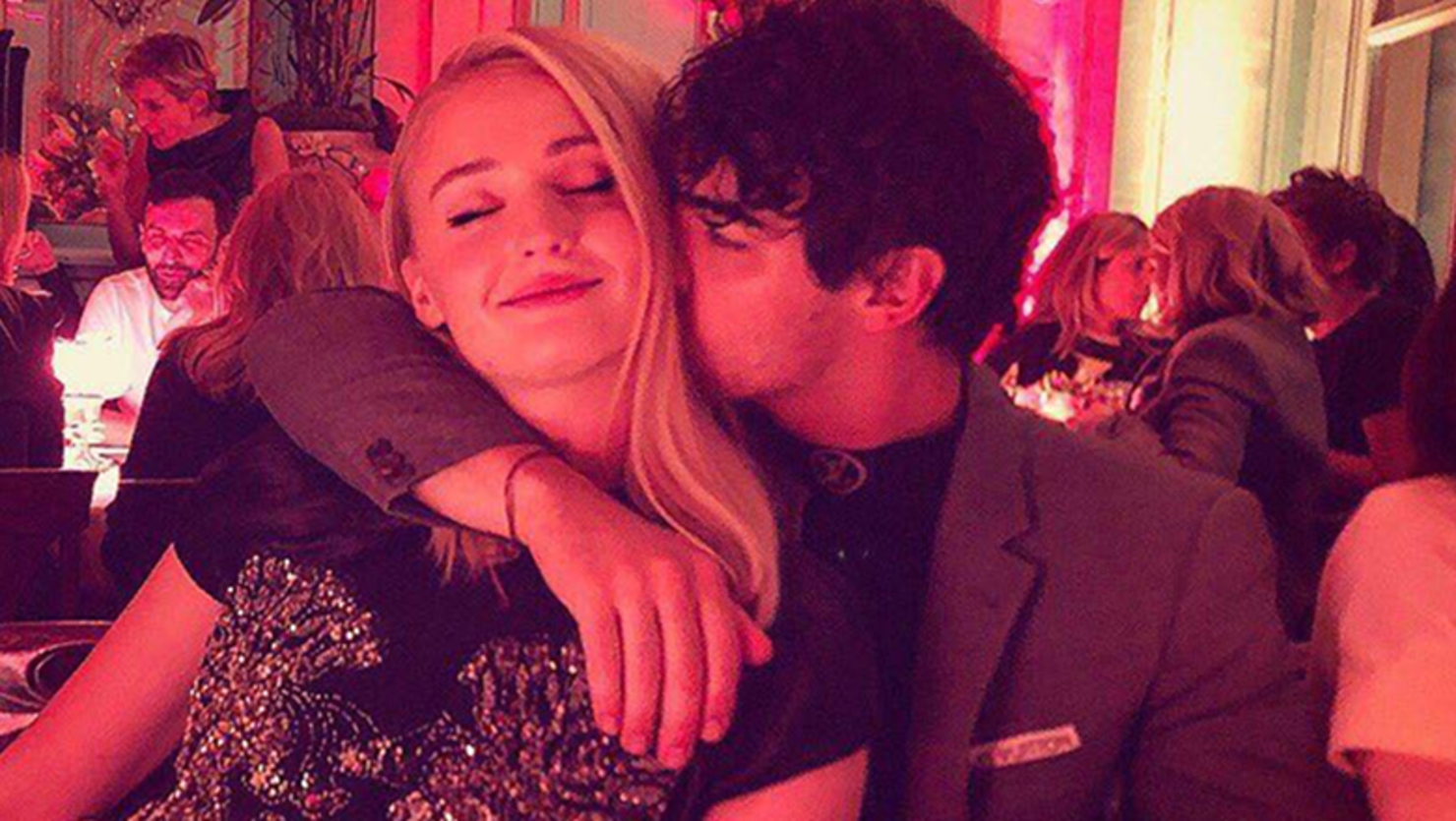 We all know Joe Jonas and Sophie Turner are pretty much the cutest couple, well, ever. One of the sweetest things about their relationship is how they're always supporting each other's careers. Not only did Sophie inspire Joe to get the Jonas Brothers back together, Joe constantly sang his wife's praises for her work on Game of Thrones. These two!
While promoting her new film Dark Phoenix in Australia, Sophie told a hilarious story about Joe from the times he visited her on the Game of Thrones set. Despite being there to support Sophie through all those long hours on set, Joe made a pretty awkward blunder: he accidentally kissed his wife's photo double. Don't worry, though. It sounds like Sophie found the whole incident LOL-worthy.
"On Game of Thrones, I had a photo double who people would do double takes at because she looks so much like me. It was insane," she explained. "Even Joe went up to her at one point and tried to give her a kiss, and then he was like, 'Oh, sorry, sorry! It's not Sophie!'"
While this was probably slightly uncomfortable in the moment, it's definitely a funny story to tell now. Who wants to bet Sophie teases Joe about this all the time? The more important question, though, is which is more awkward: accidentally kissing your wife's photo double or running into Prince Joffrey at the GoT premiere?