Never-Before-Heard Music From Radiohead's 'OK Computer' Ransomed, Leaked
By Andrew Magnotta @AndrewMagnotta
June 6, 2019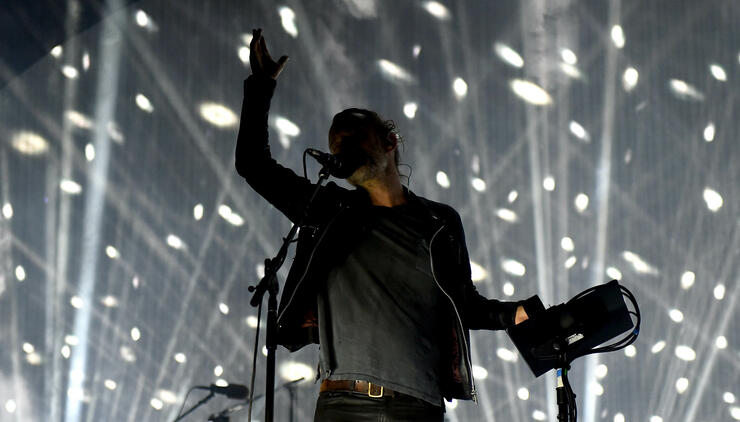 Someone managed to steal and leak online nearly 18 hours of music recorded during the sessions for Radiohead's influential 1997 album OK Computer.
One Reddit user claimed the material had initially been held for ransom of "upwards of $150,000" before being disseminated.
Hardcore Radiohead fans have long known of alternate versions and unreleased tracks from the album sessions — several were included on the band's 20th anniversary reissue — but the cache, recently revealed via Reddit, contains more music than would ever have seen daylight were the band to have rightful control over its rarities.
The music was reportedly stored on a set of 18 Minidiscs labeled as the entirety of the sessions for OK Computer. Since the leak, fans have created a Google Doc cataloging the contents of each disc.
One notable inclusion in the leak is an shelved version of a song called "Lift" which guitarist Ed O'Brien once said was excluded from the initial album's release because it sounded too much like a hit.
While many fans are excited to dig through the long-lost tunes, others are considering the affair a massive violation of artistic freedom as well as plain and simple theft.
Also included in the leak are early versions of some tracks from Kid A. Many fans pointed out that Radiohead might have been planning to release some of that material next year for a 20th anniversary edition of that album.
Radiohead has yet to comment on the matter, but given the scale of the invasion, it wouldn't be surprising if the band let its lawyers do the talking from here.
Photo: Getty Images
Chat About Never-Before-Heard Music From Radiohead's 'OK Computer' Ransomed, Leaked