This Is What A Real-Life Therapy Session Is Like With Chelsea Handler
By Peyton Blakemore
June 6, 2019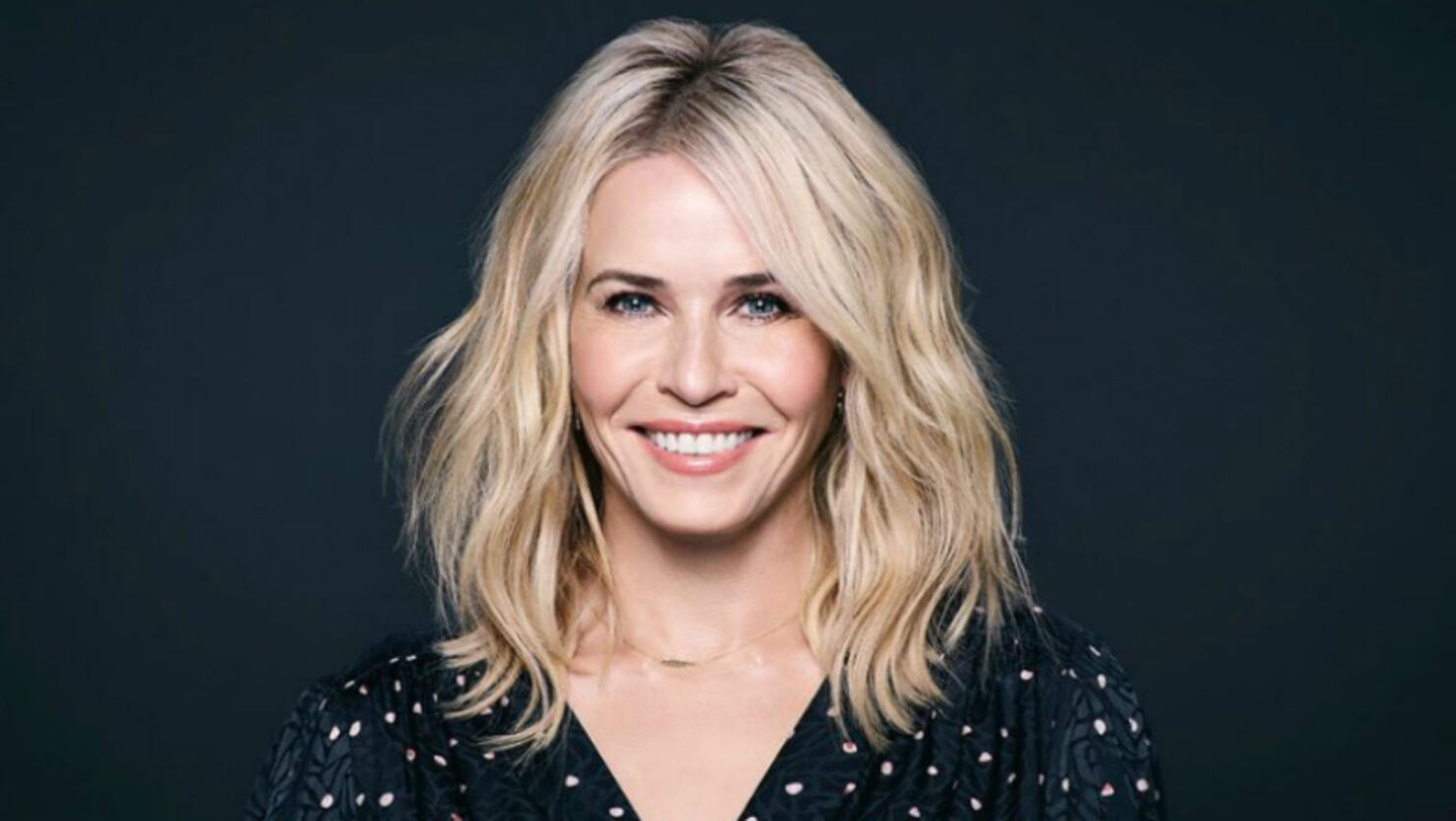 Chelsea Handler keeps it very real, so it shouldn't come as a surprise that she invited her actual real-life therapist to co-host episode three of her "Life Will Be the Death of Me" podcast.
Joined once again by her "platonic life partner/assistant/decision-maker" Brandon Marlo, and her psychiatrist, Dr. Dan Siegel, Chelsea and arguably the two people who know her best, had a full-on therapy session while discussing her "journey" in therapy, which is a major part of her book, also titled "Life Will Be the Death of Me."
Speaking of the New York Times Bestseller, the comedian began her podcast/ therapy session by talking about the feedback she's received from those who have connected with the stories she shared in the book. "The responses I get on, on social media and all the direct messages from all these strangers about all their experiences of death and loss and grief has been so moving, and it was so unexpected. I mean, maybe it wasn't unexpected, but I, I didn't really," she shared. "I thought I was telling my own story, and I didn't realize I was telling a lot of people's stories."
Dr. Dan added: "I really think it's an incredible gift, first of all, that you're willing to be so open, uh, about what I think is a very courageous journey that you've been on in therapy, and from, you know, what people are, um, giving you feedback about, it's inspiring them, and we saw it at the Conference Wisdom 2.0, that people would get to the microphone and say, 'You are inspiring me to look deeply into myself and find the parts of myself that have been blocked, and I want to get help, you know, in therapy.' And so, when you can do that, to actually take people who've been, you know, not moving forward and feeling like 'I don't know what I'm going to do with my life' and because your book is so clear and it's funny and it's really articulate, and in so many ways, brilliant, you know, you're able to really show people, you know, this isn't magic."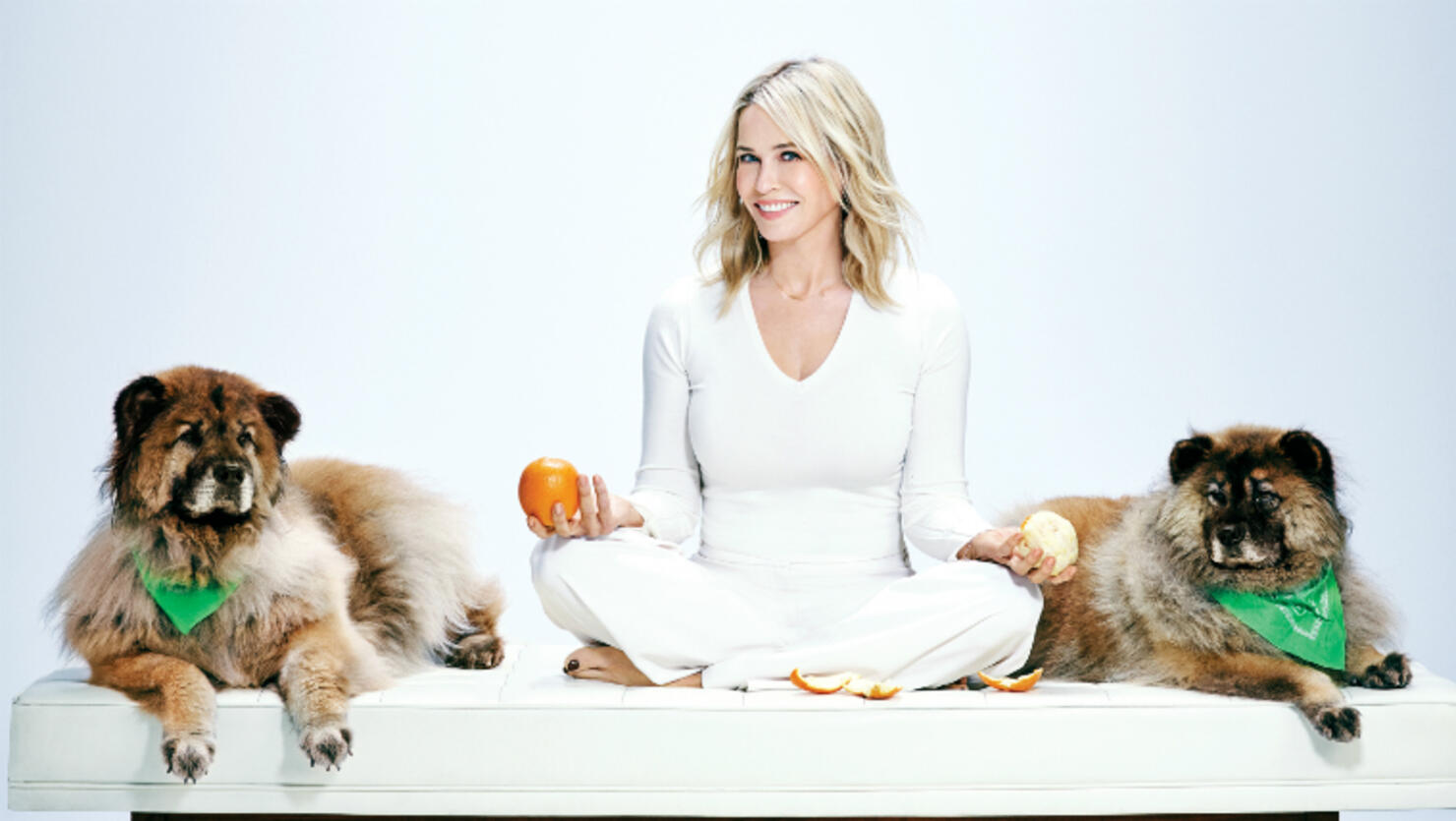 "The biggest gift, I think, is learning how to sit still with my feelings," Chelsea admitted. "And in a moment when I want to be reactive about breathing. Brandon has seen me, you know, freak out a lot over really stupid things. Because I'm always rushing around and dropping things and I freak out, and then I'd lose my temper, and I'm just mad at myself because of my helpless little girl feelings, and so now, when things like that happen, the way I move through the world and through my house is just slow."
"I just take my time, and think about what I'm doing, even if it's mundane," she continued. "All of the mundaneness in life, I pay much more attention to so that I'm not, rushing and blasting through it. The part that I didn't write in the book, which is, which is the part that's been happening since I finished the book, is my meditation, really, I've learned how to meditate. I mean, I'm sure I'm not there yet, but I'm getting close to really clicking in with that, because you forced me to do it for three months."
Chelsea added: "I know that I have a long way to go, but what I didn't get to address in the book, which was all about our therapy, and you pointing to me where my kind of trapped pain was and my unearthed... trauma so to speak, and all the stuff that I was not being honest with myself about or not tending to myself about, and my brother dying, my mother dying, my father kind of dying after my brother died... All of those things. So that was our journey. I have to say, because that's the only word applicable to this, which is such an annoying word to me."
After joking about how much she hates the word "journey," Chelsea dived more into what she wasn't able to talk about in the book. "What I haven't really addressed, well, because it didn't happen until after the book, was the real presence of mind and consciousness that we talked about a lot during therapy but it didn't click for me until I started meditating and until I started paying attention to all the little things," she shared. "To go, 'Oh, okay. This is what's like being mindful is and consciousness and paying attention, not rushing, and having exchanges with people and breathing all day long." checking in and going, "Okay, stop. Breathe.' Be in this conversation, noticing when your thoughts go away from what you're focusing on. And my attention is so much greater than it was when I met you, when I thought I had ADD."
Dan then asked, "What does that feel like with the change now?"
"Calm," she said before adding,"mature. I feel like a, like a woman. Like, a not a woman.Yeah, I mean, I feel more mature than I've ever felt." Dan then asked what both of those motions feel like.
"It's like everything's much brighter," Chelsea confessed. "Like the trees and the leaves, and being outside is much more vibrant. I feel elevated, but not in an arrogant way. I feel calm. I appreciate everyone a lot more. I think when I started seeing you after the election, I had lost my faith in everything, and now ... And everybody. Like I thought everybody was unreliable. Nobody could, we could count on."
"And then now I feel like I have faith in everybody, even in people I don't like or are drawn to, I kind of can see, 'Oh, everyone has goodness. People who do bad things aren't necessarily bad people. They're lost. I realize I was lost.' And so getting back on the track, I think is, I think I see everything," she said. "I could go outside and sit on my balcony like I did this morning in silence, without music, without news, without TV, and just think about my day, and also this is what's so important, is reflection. The time to think, the time you allow yourself to think about the things you've done, and the things you're going to do is so underrated and undervalued or was with regard to my own, you know, my own self."
To hear more of Chelsea's raw and real stories of therapy, check out the "Life Will Be the Death of Me" podcast below:
If you want to be sure you're listening to the podcasts everyone else is checking out, iHeartRadio has you covered. Every Monday, iHeartRadio releases a chart showing the most popular podcasts of the week. Stay up to date on what's trending by checking out the chart here: https://news.iheart.com/charts/podcasts-top-100/latest/.
There's even a chart just for radio podcasts, https://news.iheart.com/charts/radio-podcast-top-100/latest/, featuring all your favorite iHeartRadio personalities like Bobby Bones, Elvis Duran, Steve Harvey and dozens of others.
Photo: Emily Shur