Tom Morello Says It's Up To Fans To Fill Void Left By RATM
By Andrew Magnotta @AndrewMagnotta
June 6, 2019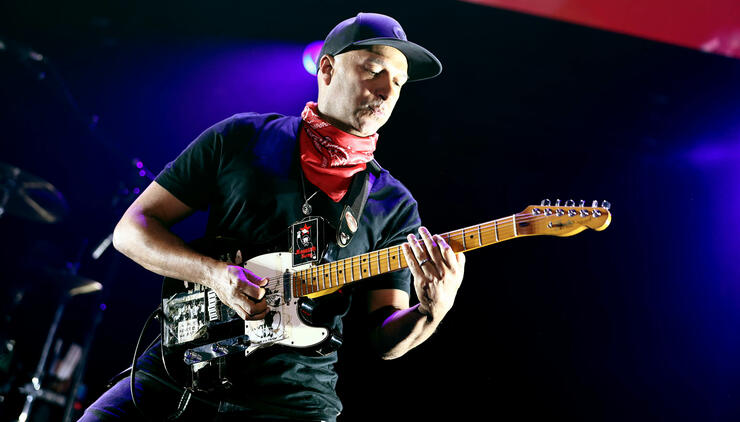 There may never have been a better time between the 1960s and now for Rage Against the Machine to be packing stadiums, fighting the power and being a general nuisance to our increasingly corporate political system.
But alas, Rage Against the Machine remains on hiatus (as has been the case since 2011), and guitarist Tom Morello — who has released at least seven albums with different projects in the intervening years — is more than a little tired of being asked to resurrect his old band.
During a recent interview with Loudwire, Morello smiled when he was asked whether he has "any desire" for a RAtM reunion.
"What I desire is for people — bless your heart — to stop asking about Rage Against the Machine and start forming bands themselves, and doing the work," he said.
He continued: "That's what I think and that's what you guys need to be doing. Stop moaning and whining and put together your own — whatever your band is that's going to be doing that same work."
Morello's other band, Prophets of Rage, is believed to have formed in 2016 in part because RAtM front man Zach de la Rocha has been reticent to reunite with his band mates.
But Morello is a bit of a historian, and he also likely understands that Rage Against the Machine had its time. Although RAtM isn't any closer to getting back on the road, Morello and band mates Tim Commerford and Brad Wilk aren't toning down their activism.
The guitarist added that Prophets of Rage will likely release new music by the end of the summer.
Photo: Getty Images
Chat About Tom Morello Says It's Up To Fans To Fill Void Left By RATM