Trisha Yearwood Shares Inspiring New Song "Every Girl In This Town"
By Taylor Fields
June 6, 2019
Trisha Yearwood is preparing to release her first solo album in 12 years, and she's introducing fans to the new set of songs with a brand new single called "Every Girl In This Town."
"Every Girl In This Town" is an inspiring anthem for all the ladies out there with big dreams, as Yearwood sings in the chorus, "And we dance and we laugh till we all fall down/ We keep kissin' boys tryin' to figure it out/ Stretchin' for stars on our tip toe hearts/ Tryin' to get our big dreams off the ground/ Like every girl in this town."
Yearwood exclusively tells iHeartRadio of her new song, "It's really one of the first things I heard when I was listening for songs for this record, and I think I instantly fell in love with it. Sometimes songs grow on you, but sometimes you just hear a song and go, "Oh my gosh, I want to sing that.' I felt like I was that little girl. It starts off talking about how every little girl has this big dream and how we're all kind of in this together and we're just trying to figure it out. That doesn't change as you become older. I'm a 56 year old little girl now and we're always trying to figure it out. It's a girl anthem that gives you permission to be yourself, and it just made me feel good and I wanted to sing it."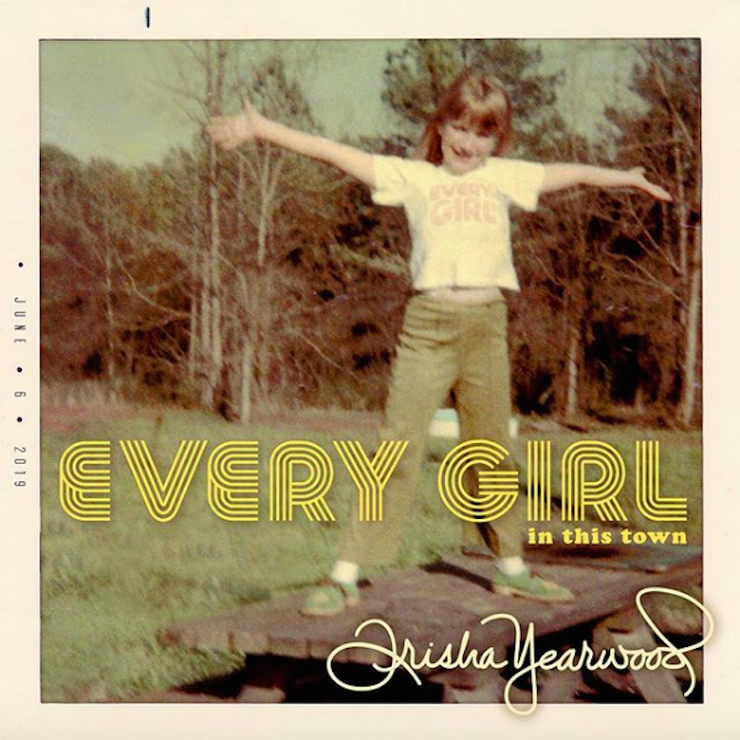 "Every Girl In This Town" is just the first taste of what's to come from Trisha Yearwood this year. The country star will be dropping a new country album, her first since 2007's Heaven, Heartache and the Power of Love. And the new music also follows her 2016 collaborative holiday album Christmas Together with husband Garth Brooks, and her Frank Sinatra tribute album, Let's Be Frank, released in 2018.
Yearwood tells iHeartRadio of the making of her yet-to-be-titled new album, "I listen to thousands of songs trying to find those 10 or 12. We ended up with 14 on this record because I couldn't get rid of anything. I've never gone into an album saying this is the record I want to make. And if I ever have, if I ever thought I had an idea about the kind of record I wanted to make, it was never the same record it ended up being. So, I think the songs really take you down that path and they tell the story. You just find songs that, for me, they're songs that move me that I believe and then hopefully you'll believe them too, if I do. And then a theme kind of emerges. There are a lot of different kinds of songs on this album that people will hear when you hear the whole thing. But you don't hear anything on the record and go, 'Why is that on here?' They all somehow thread together, and 'Every Girl in This Town' just kind of emerged as the song that seemed to be what should be the first single. It wasn't recorded to be a single, it wasn't recorded even thinking about that. It was just like, we like this song, but it just kind of found its way to the top of the pile."
Listen to Trisha Yearwood's new song "Every Girl In This Town" above.