Charli XCX & Troye Sivan Live-Premiere New Duet '2099'
By James Dinh
June 7, 2019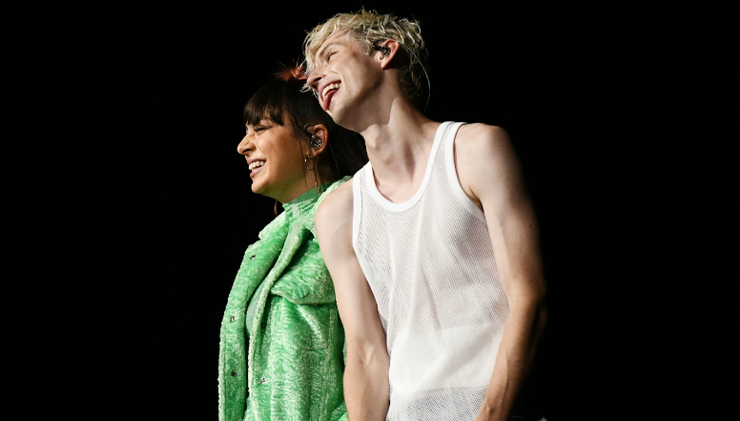 Charli XCX and Troye Sivan had a special number up their sleeves while performing at their inaugural day-long Go West Fest, a preemptive kickoff to L.A. Pride, on Thursday night (June 6).
During the showing at The Wiltern, which included a queer-heavy line-up, the pop stars (and co-hosts for the event) debuted a new song called "2099," a sequel of sorts to their hit, "1999." Unlike the shiny production of the former, the pair's new collaboration leans more into Charli's experimental side, with the her vocals processed through heavy Auto-Tune. The performance served as late birthday gift to Sivan, who turned 24-years-old the day prior. "Holy f**king sh*t, what's up guys!" he told the crowd after two cuts in his solo set via Billboard. "I can't even explain how many ways this is a dream come true for me right now… This was a crazy dream that my manager and I had maybe nine months ago now to make a pride festival in L.A. that supporters our LGBTQ+ talent both on and off the stage."
Meanwhile, Charli XCX is on a roll with collaborations. In the last month, she has teamed up with Lizzo for "Blame It On Your Love," reworked the Spice Girls' "Wannabe" with production from Diplo and Herve Pagez and even live-premiered another collab with Christine and the Queens, which is reportedly titled "Gone." Oh, and don't forget her new collaboration with BTS. Expect the studio version of "2099" to drop soon.
Speaking of Pride,