Justin Timberlake Tells The Stories Behind Three Of His Biggest Songs
By Katrina Nattress
June 7, 2019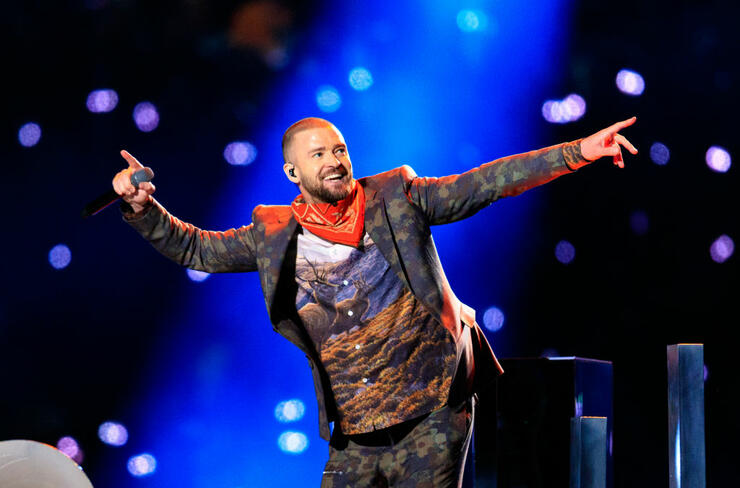 On June 13, Justin Timberlake will be honored with the Contemporary Icon Award at the Songwriters Hall of Fame's 50th anniversary gala in New York City. Before the celebration, the iconic singer-songwriter chatted with Billboard about the stories behind his three biggest hits.
"'Cry Me a River' was a career-defining moment," he said of his 2002 single. "It led to me being taken seriously as a songwriter by the industry and fans, and helped established my voice as a solo artist. The sound Timbaland and I explored in that song is one that laid the groundwork for my style of music moving forward."
From there, Timberlake completely reinvented himself with FutureSex/LoveSounds in 2006. "Timbaland and I went back and forth trading lines, freestyling that song, but it came about after I had been listening to David Bowie for weeks," he said of "SexyBack. "I wanted something with that same unapologetic feeling as 'Rebel Rebel,' that feeling of being completely comfortable with yourself. After the song came out I was walking around NYC when I crossed paths with a UPS delivery guy who shouted, 'Hey, JT! I'm bringing sexy back!' He was wearing the uniform and everything, but in that moment he felt that way and that was awesome. I wanted anyone to be able to say those words."
In 2013, he continued pushed the envelope with The 20/20 Experience, which gave us the beautiful ballad, "Mirrors." "'Mirrors' was written for my wife years before it was ever released or we were married," he revealed. "However, it's when I perform it live that I see and feel how those lyrics have impacted others. Hearing everyone sing that last chorus with me will always be special. It means a lot to me that people have really connected with that song."
Photo: Getty Images
Chat About Justin Timberlake Tells The Stories Behind Three Of His Biggest Songs