Nicki Minaj Missing Posters Are Popping Up All Over — Where Is She?
By Peyton Blakemore
June 7, 2019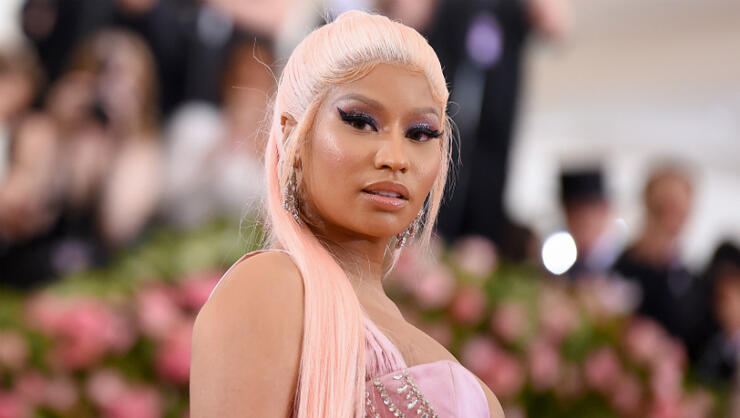 Where is Nicki Minaj? (That is the question!)
Fans are on the hunt to find their missing queen after she took an unexpected, and yet to be explained, break from both social media and the public eye. With her last known sighting being the 2019 Met Gala on May 7 and her last social media post being an Instagram promo about the "Wobble Up" music video on May 20, the Barbs have set out on a mission to find their beloved Nicki, who is usually very interactive with her fans on social media.
In Barbs fashion, the first step in their quest to find Miss Minaj was quite over the top as they started posting various "Missing" signs that feature photos of Nicki and her body measurements all over. One "MISSING" poster read: "MISSING. Have you seen this person? Name: Nicki Minaj. Age: 36. RACE: wit chyna Height: 5'2''. Hair Color: you never know SEX 3 times a day. EYES 69/`0 Missing Since: QUEEN Can You Help? Call 1-555-the-stans." Another added, "Last Seen At: Met Gala."
While it's unknown why Nicki has decided to take a break from the public eye, that hasn't stopped fans from speculating about a possible baby Nicki being the reason for her social media hiatus.
As fans noted, Nicki's absence/break from social media is especially strange given that she's supposed to be pubbing a Summer Tour with Chris Brown. In April, Variety broke the news that the entertainers, who recently linked up on G-Eazy's single "Wobble Up," will be going on tour this Fall. However, hours later, Chris confirmed that the tour will actually be this summer.
"The tour will not be in the fall!!!!!!! It is in the Summer! This Summer," he wrote on his Instagram Story on Friday.
Guess we'll have to wait and see if we'll be getting a pregnancy or summer tour announcement in the coming weeks.
Photo: Getty Images
Chat About Nicki Minaj Missing Posters Are Popping Up All Over — Where Is She?