Here's What Fans Can Expect From Mandy Moore's New Music
By Katrina Nattress
June 8, 2019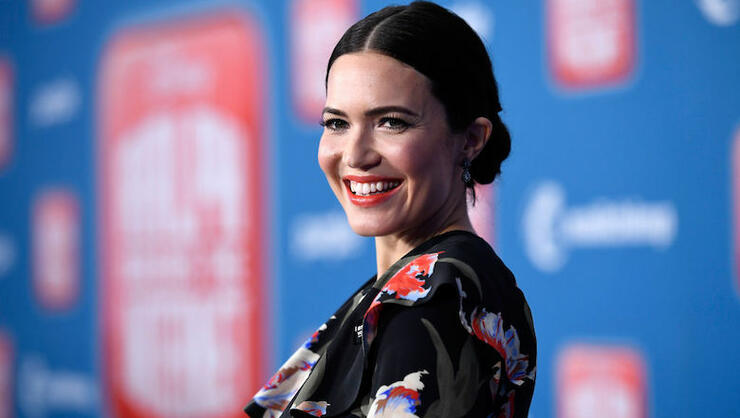 It's been over 10 years since Mandy Moore released her sixth studio album, Amanda Leigh, and the pop star turned actress can't wait to share new music with her fans.
The 35-year-old has been hard at work in the studio with her new hubby, Dawes frontman Taylor Goldsmith, and during a recent chat with Entertainment Tonight revealed what fans can expect from her new material.
"I've been in the studio this week and I'm going back tomorrow," she shared. "I'm excited to kind of have those wheels in motion again. It feels so good to be back!"
As for the sound, she's time-traveling back to the '70s. "I have my husband, my brother-in-law and a couple of my best friends who are all incredible musicians playing on the record," Moore divulged. "So, it's got a very live, organic live, on the floor, we're recording to tape. If I had my [way] I'd be alive in 1974, so I want all music to kind of sound like it lives in that era."
Though we're unsure when we'll get a taste of the new tunes, the singer performed during a This Is Us FYC event in Los Angeles on Thursday night (June 6). She sang "Invisible Ink," a song penned by Goldsmith and show composer Siddhartha Khosla and featured in the "Sometimes" episode of season three.
"It's pretty incredible to be able to share this moment together," she said ahead of the performance. "I think Sid and Taylor wrote an incredible song. It was a highlight of the season for me to get to sing it in a very, very -- one of my favorite episodes of the show, ever. So, to be able to sing it tonight with them is going to be bananas. I'm excited, nervous."
Watch a snippet of the performance below.