Shawn Mendes Celebrates Pride Month With Sweet Message For LGBTQ Fans
By Paris Close
June 9, 2019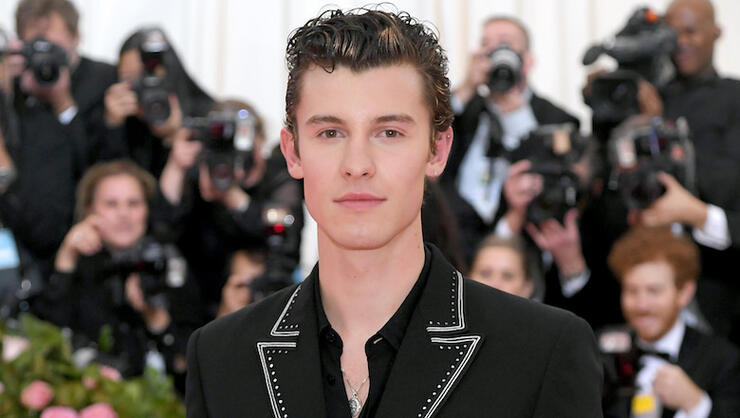 Shawn Mendes is wishing everyone a happy Pride!
With Pride Month underway this June, the "Lost in Japan" singer made it a point to express his love and solidarity to fans and members of the LGBTQ+ fanbase with a friendly message to celebrate the month-long holiday. On Saturday night (June 8), the 20-year-old took to his Instagram Stories with a picture of a cappuccino designed with heart-shaped foam on top and a partly-bitten rainbow-colored cookie — and added two heart emojis to make the post even sweeter. (Picture below.)
Mendes has been a vocal supporter of the LGBTQ+ community and previously spoke about what Pride Month means to him at Wango Tango 2018.
"The amount of progress we've made…is just so inspiring for me in every way. It's truly incredible," he said at the time. "To stand on stage and to see the flags being waved…it fills you with that energy.It means the world to me. You're literally watching the world and people go through the biggest transition humanity has ever gone through with acceptance."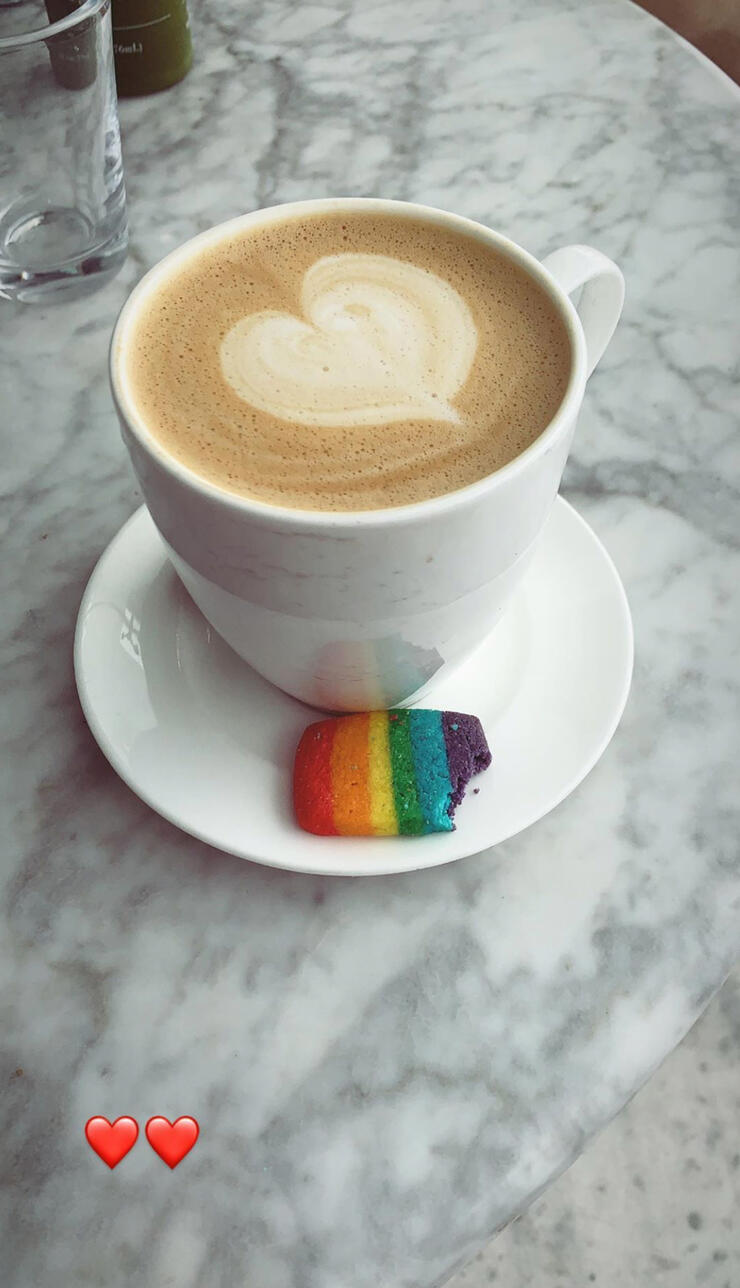 Mendes, who identifies as straight, has had to defend his sexuality several times in light of ongoing rumors about him being gay, presumably due to his support for the LGBTQ+ community.
"For me it's hurtful," Mendes recently told The Guardian this year. "I get mad when people assume things about me because I imagine the people who don't have the support system I have and how that must affect them." Months prior, in his November 2018 Rolling Stone cover story, the "In My Blood" crooner also admitted he felt he needed to be seen with girls "to prove to people that [he's] not gay."
World Pride 2019 is on its way and iHeartPride is celebrating the monumental June celebration with all kinds of coverage. iHeartRadio, Z100 New York and 103.5 KTU are Presenting Media Sponsors for NYC Pride and we're taking the milestone to heart with LGBTQ-focused coverage on everything from entertainment, politics and details on the summer festivities. After all, it does coincide with the 50th anniversary of the Stonewall uprising. Stay tuned for more on World Pride 2019 and keep an eye out for our float in the Big Apple's all accumulating parade on June 30!
Photo: Getty Images
Chat About Shawn Mendes Celebrates Pride Month With Sweet Message For LGBTQ Fans