Andy Grammer Dishes on New Album 'Naive,' Reveals Cutest Dad Tip Ever
By Sierra Marquina
June 10, 2019
Andy Grammer is officially up for dad of the year 🙌 The singer stopped by On Air With Ryan Seacrest ahead of his forthcoming album Naive's July 26 release and dished on new music, as well as the sweetest thing he's doing in an attempt to be the best dad he can be. 
"I really love this next album," Grammer told Tanya Rad during their exclusive sit-down interview, during which he also performed motivational hit "Don't Give Up On Me." "All you're trying to do when you write a song is bottle some sort of truth and then you release it and hopefully people respond to it."
Grammer teased that his highly-anticipated fourth studio album, Naive, consists of "inspirational push-thru-it vibes" that he thinks "people could use."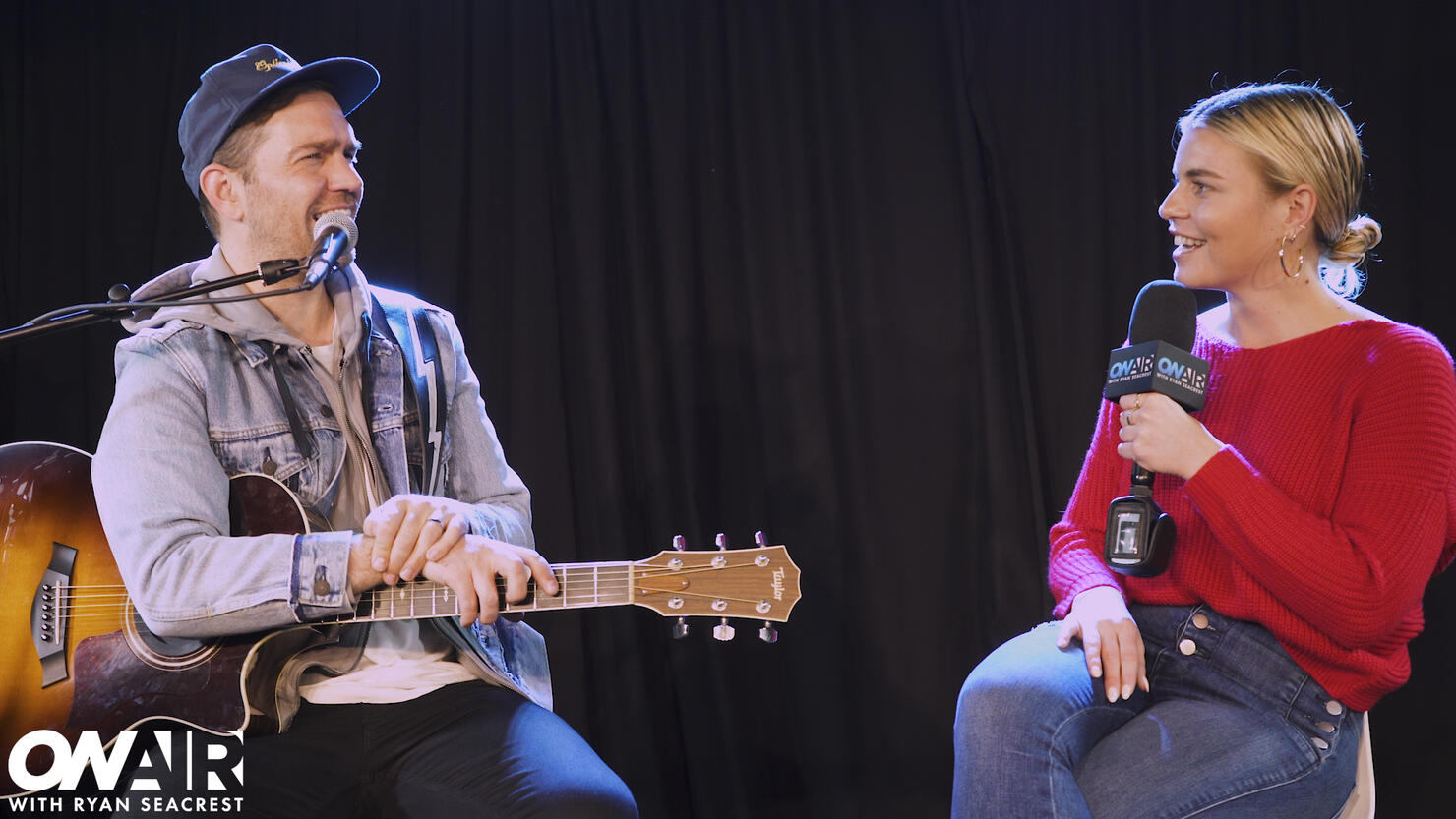 One track in particular that is meaningful to Grammer is about his late mother and baby daughter, Louisiana, whom he shares with wife Aijia.
"This one that I wrote from my mom to her is really sweet," he shared of a track titled "She'd Say," explaining that the song came about after his wife connected him with a man who can communicate with the dead.
"My wife got me this phone call with this guy Dannion Brinkley who has been struck by lighting twice and was dead for like 26 minutes so I was like, 'Sure, I'll take the call,'" Grammer explained. "Apparently he'll talk to you and tell you about stuff and I'm like half that's weird and half alright, let's do it! So I get on the phone call and he says 'Your mom is here … and she's telling me she wants you to write a song to your daughter about what she would say to your daughter because she can't be there to say it,'" Grammer continued, confirming he did just that.
And it's those conversations that have brought him to reveal the cutest dad tip ever. Andy explained that he asks strong women in his life two important questions: What is one good and one bad thing about your dad?
"It's a twofold thing," Grammer explained. "One of the cool things too is it let's you know — especially if we're like strangers — that I want to ask you something real, I'm not like trying to hit on you or anything like that, I just want to connect with you in an interesting way … and I've been like taking notes and am trying to not mess up my daughter," he added, revealing he's asked a handful of powerful women the same question. "I love asking questions that take us to the edge."
Watch back the videos above to hear more from Andy, including to catch two live performances!
Naive drops July 26