David Gilmour Hopes Guitars Sold At Auction Go To People Who Will Play Them
By Andrew Magnotta @AndrewMagnotta
June 10, 2019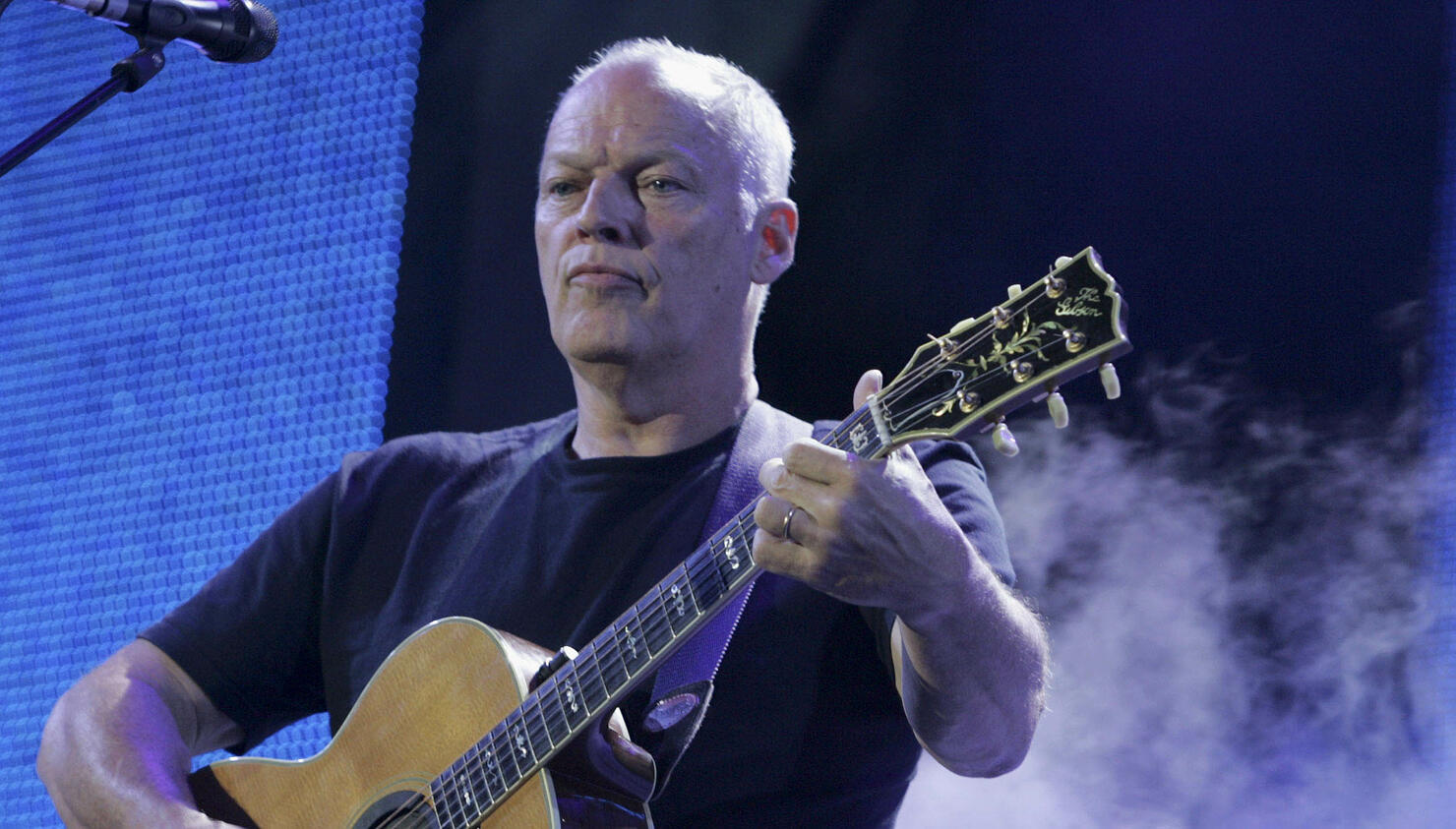 Pink Floyd guitarist David Gilmour is holding onto hope that the instruments from his massive guitar selloff later this month will go to fellow guitar players, not collectors.
He counts his lack of attention to most of the more than 120 guitars he's selling as a motivating factor in moving forward with the June 20 charity auction with Christie's.
The Rock and Roll Hall of Famer and guitar icon wants his instruments to continue making music long after his own career is over.
"I hope someone who genuinely wants to play them and have some fun with them and maybe create something with them is going to buy them," Gilmour said on the latest episode of his podcast. "I don't really believe that's going to happen."
With many of the guitars in his collection expected to fetch tens of thousands of dollars — and a few especially prized pieces likely to go for over $150,000 — Gilmour expects most of the instruments to wind up in display cases, providing more aesthetic appeal to their new owners than sonic inspiration.
"They should be looked after; they should be played; most importantly, they should be passed on at the right moment, which is now for me," he added.
Gilmour has repeated downplayed the mythology of his instruments since announcing the major auction earlier this year, referring to the guitars as mere tools of his trade. But he says the guitars going unplayed won't keep him up at night because their sale will benefit so many good causes.
"The 'tools of the trade' part of my character comes back into play, and I think: What the hell?"
Even if the guitars don't make music anymore, they will benefit humanity in perhaps a much more tangible way, the guitarist affirmed.
The general public can check out the Gilmour collection from June 14 - 19 at Christie's New York. The auction itself will take place June 20.
Listen to Episode 2 of the David Gilmour Podcast in the player above or here via iHeartRadio.
Photo: Getty Images