Rihanna Reveals She's In Love & Talks Baby Plans
By Peyton Blakemore
June 10, 2019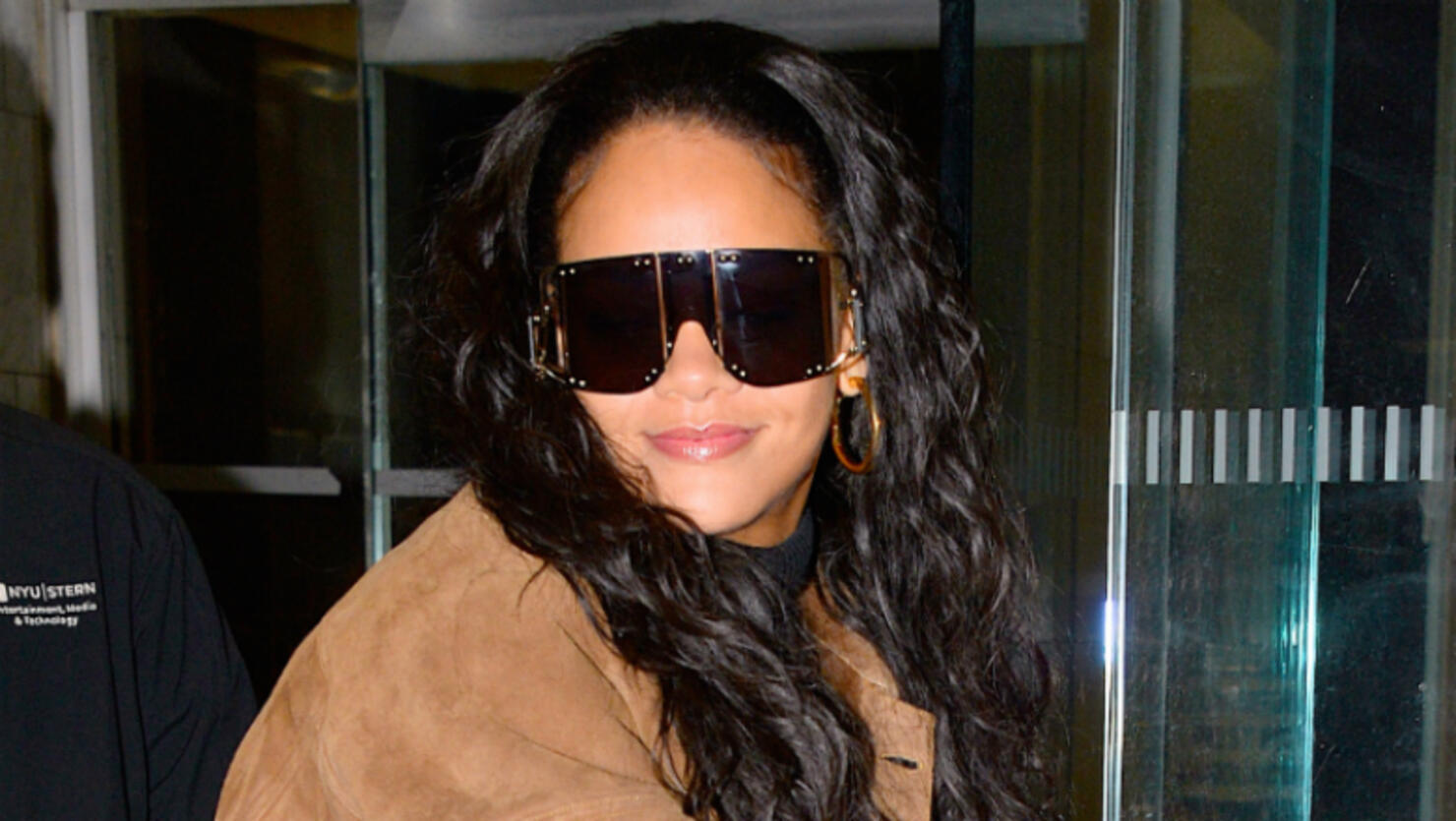 Rihanna's got love on the brain.
The 31-year-old singer has a lot on her plate these days, but she's still making time for love. While speaking with her Oceans 8 co-star Sarah Paulson for Interview magazine, Rih Rih opened up about her relationship with her boyfriend of two-plus years Hassan Jameel and her desire to be a mother.
"Who are you dating?" Sarah asked. "Google it," Rihanna hilariously responded before adding, "of course [I'm in love]." Sarah then inquired about their plans for marriage, to which Rih replied: "Only God knows that, girl. We plan and god laughs, right?"
One thing Rihanna wasn't vague about was her great desire to start a family. When asked if she wants to be a mother, she said, "More than anything in life."
Just last week, the 31-year-old singer flew across the globe to vacation with her billionaire boyfriend. Rih Rih and her man, who have been dating since June 2017, were spotted having fun on a yacht off southern Italy's Amalfi Coast. The couple's Italian vacay came days after Rihanna was named the richest female musician in the world. Forbes announced that she is worth a whopping $600 million dollars, putting her at #37 on this year's Richest Self-Made Women list, "ahead of the likes of Madonna ($570 million), Céline Dion ($450 million) and Beyoncé ($400 million)."
During Rih's candid Interview magazine discussion she also spoke about new music, explaining that it's taken her so long to put out a project because she's juggling so many things — her fashion line, cosmetics line, lingerie line, and more. "It really does suck that it can't just come out, because I'm working on a really fun one right now. I'm really happy with a lot of the material we have so far, but I am not going to put it out until it's complete," she shared. "It makes no sense to rush it, but I want it out. I've gotten to the point where I'm like, 'Even if I don't have the time to shoot videos, I'm going to put an album out.'"
Photo: Getty Images