Vampire Weekend Cover 'Parks And Recreation' Theme Song In Indiana: Watch
By Katrina Nattress
June 10, 2019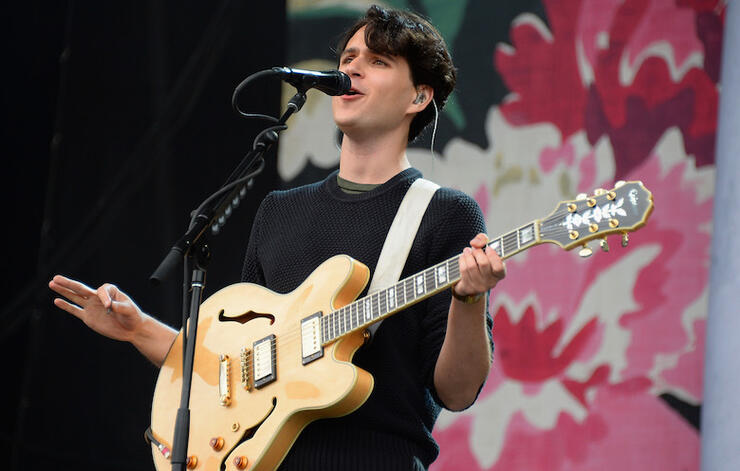 While playing in Indianapolis, Indiana on Friday night (June 7), Vampire Weekend paid tribute to everyone's favorite fictional Indiana town, Pawnee, and broke into the Parks and Recreation theme song right in the middle of their own song, "M79."
Though the cover would make sense without a backstory, considering the indie rockers were playing in Indiana, but there's more to it than that. The band's frontman Ezra Koenig is in a relationship with Rashida Jones aka the Ann Perkins. Last summer, the couple welcomed their first child, a baby boy.
Though very hush hush about their relationship, the singer did open up about his partner during a recent interview with Entertainment Weekly. "Our family's the most important thing in my life," he said. "I'll say that on a more practical level she's also a cool addition to that inner circle of people I play music to. Rashida is so checked-out from indie music, there'll be times she'll hear me listen to something that's considered classic, and she'll be like, 'What is this? This sucks.'"
Vampire Weekend are currently on tour supporting their new album, Father of the Bride. Check out a full list of tour dates here and watch their epic Parks and Rec them cover below.
Chat About Vampire Weekend Cover 'Parks And Recreation' Theme Song In Indiana: Watch