What Actually Inspired Kelsea Ballerini's Breakup Anthem?
By Lauryn Snapp
June 10, 2019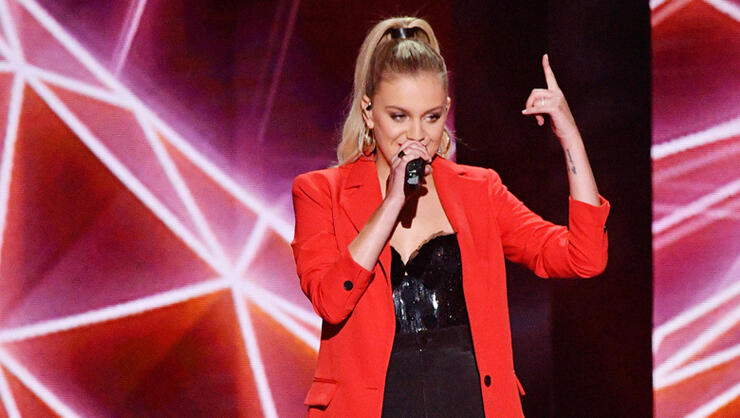 Kelsea Ballerini's chart-topping hit, "Miss Me More" has become the anthem for anyone who has been going through "some stuff" in 2019.
And, let's be honest, just about everyone can relate.
Kelsea recently shared with press that her country bop was born out of a nasty breakup where she decided to take control of the only thing she could govern, and that was her thoughts.
"I just really had this crossroads kind of moment for myself. I was like, I can use this energy to resent this chapter of my life, this person or whatever. Or I can use this energy that I have to put back into myself."
Kelsea also shared that has new music is coming. The "I Hate Love Songs" singer told Cody Alan, "We've only cut a couple of songs, but the first single is very self-aware and probably more vulnerable than any of my other singles."
Country fans watched Kelsea bring her upbeat, A-game to the CMT Music Awards stage on Wednesday, June 5th with a sassy, fiery, high energy performance of "Miss Me More." If you missed the live broadcast from Nashville's Bridgestone Arena, it's worth a view now. We will post the video below. Check it out below. You will thank us later.
Catch Kelsea out on the road this summer! Ticket and tour information can be found at www.KelseaBallerini.com.
Photo Credit: Getty Images.
Chat About What Actually Inspired Kelsea Ballerini's Breakup Anthem?