Notorious B.I.G. Gets Brooklyn Street Named In His Honor
By Lauren Crawford
June 11, 2019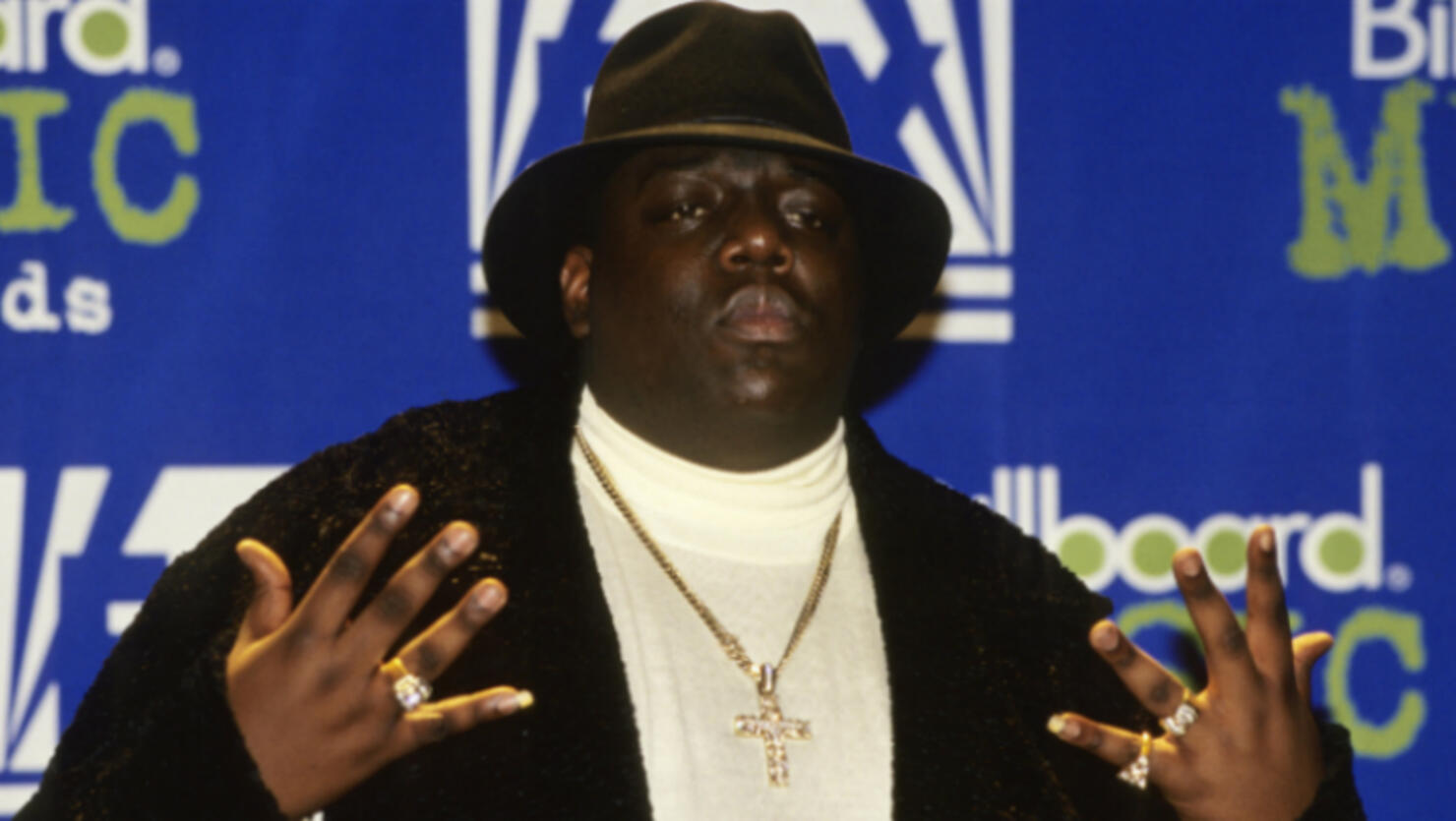 The next time you're in Brooklyn, be sure to check out Biggie way.
On Monday (June 10), The Notorious B.I.G.'s hometown posthumously honored the late rapper by naming one of its BK streets after him. The city held a renaming ceremony to mark the special occasion as they renamed the corner of Fulton Street and St. James Place, Christopher 'Notorious B.I.G.' Wallace Way. Thousands of Biggie fans attended the celebratory event, as well as those closest to him, including his mother Voletta Wallace, his children — daughter, T'Yanna and son, Christopher Wallace Jr. — and his close friend and fellow MC Lil' Kim.
"I'm sure he'd use some of his saying: 'Yo, that's cool, Brooklyn. We did it!' Maybe this sign and the crowds here today will show they really loved him," Voletta told ABC7NY following the renaming ceremony.
Lil' Kim also spoke highly of Big, telling the news station the street renaming was a part of Biggie's dream. "He always had a vision," she explained. "And I feel like today was part of his vision."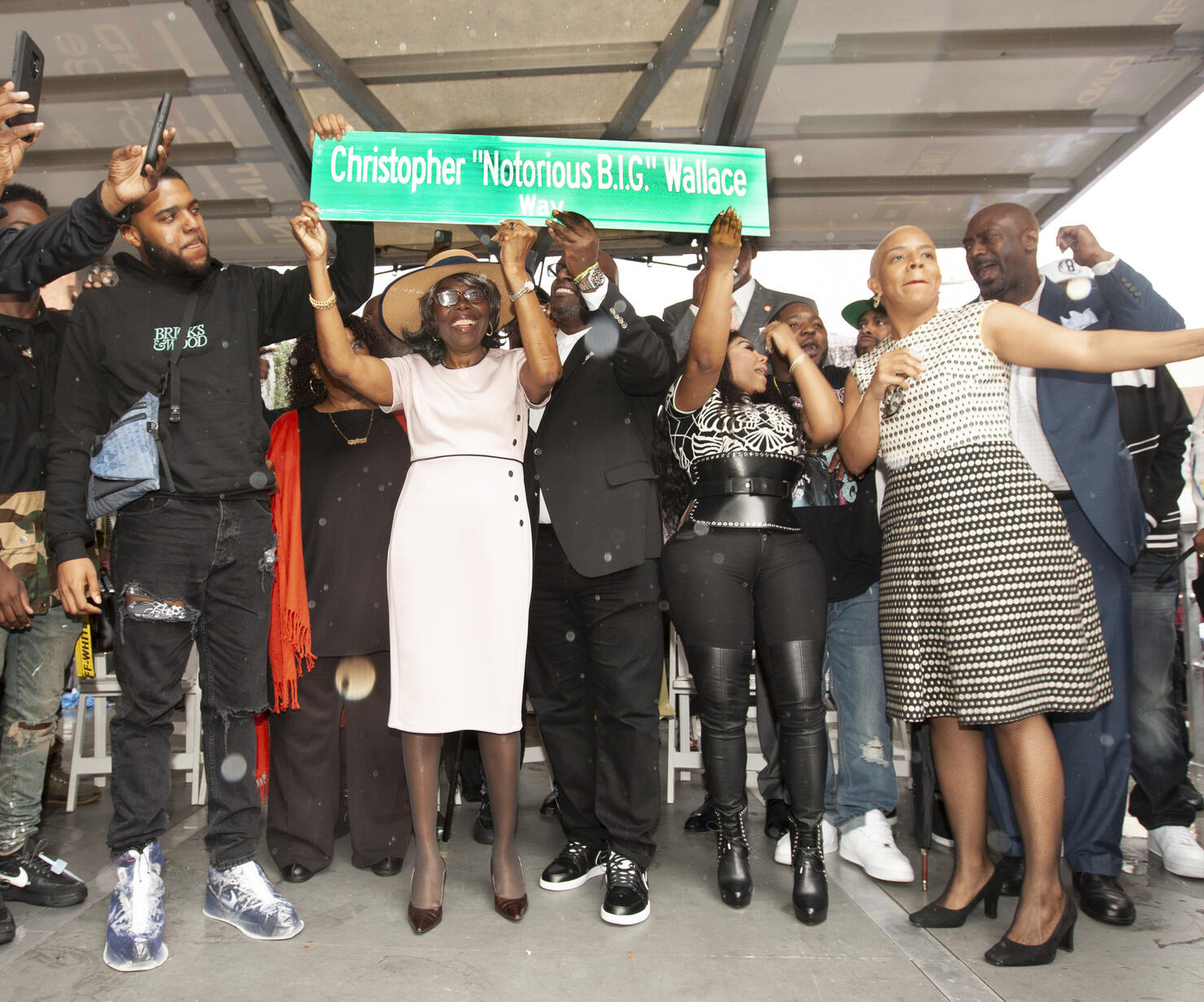 The street's renaming came after years of efforts to rename the street in B.I.G.'s honor. It wasn't until December, over 21 years after his murder, that the New York City Council voted unanimously to approve the renaming.
New York City Council Majority Leader Laurie Cumbo spoke of the "Juicy" rapper's importance to the Brooklyn community on Monday. "During the time that Biggie created masterpieces, this neighborhood was redlined; people didn't want to live here, people moved out of the neighborhood, they had left us to die," she said, per The Spin.
Photo: Getty Images