Yung Miami Reveals She's Pregnant In City Girls Documentary
By Peyton Blakemore
June 11, 2019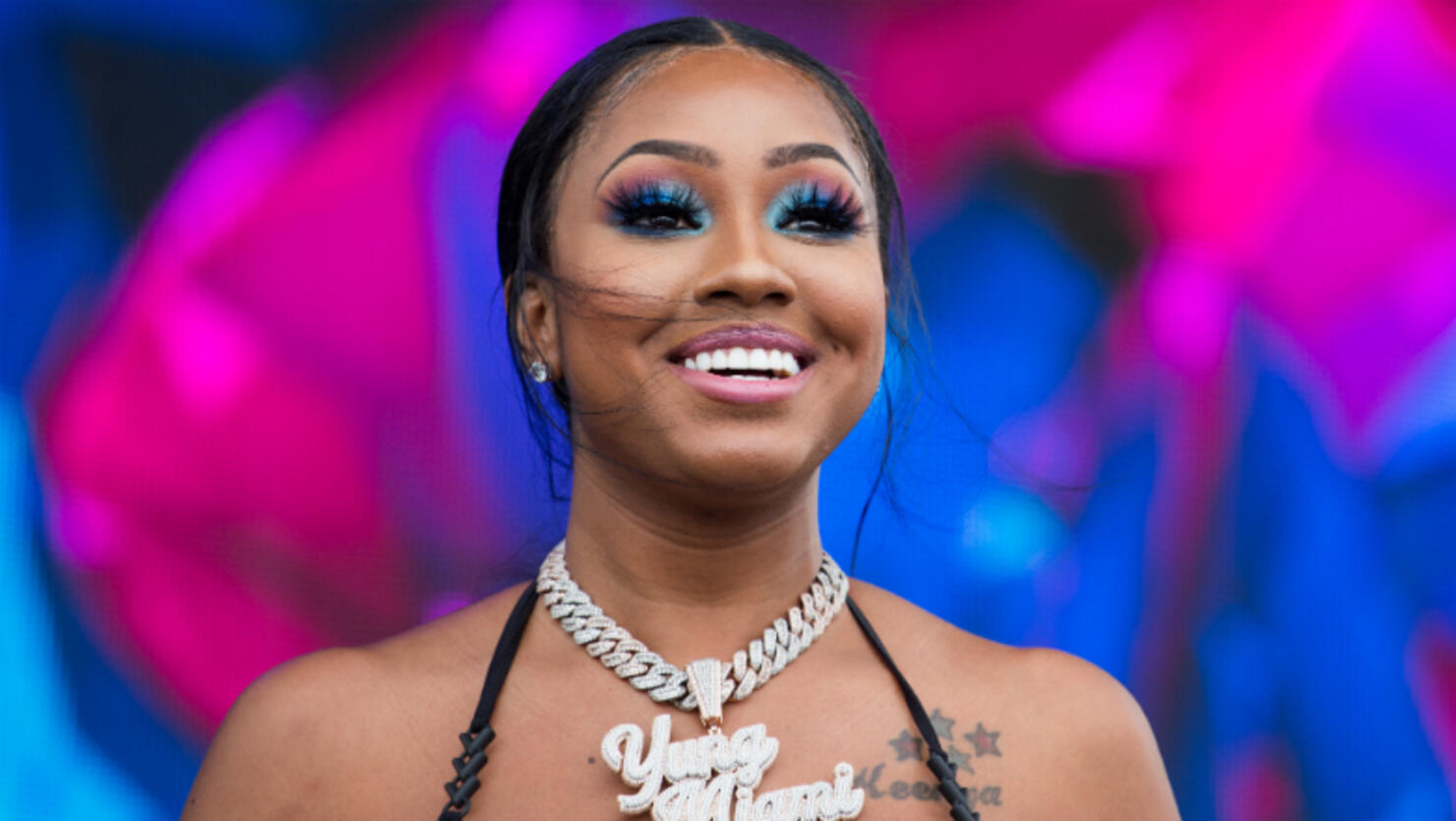 Yung Miami is expecting her second child.
While the City Girls rapper, born Caresha Romeka Brownlee, has shot down pregnancy rumors for months, she finally confirmed that she's pregnant in the trailer for the rap duo's upcoming documentary, Point Blank Period: Part 2. "I have something to tell you," she's shown telling CEO of Quality Control Music Pierre "Pee" Thomas on the phone. "I'm scared cause I know that JT in jail and I supposed to be out here holding down the group and you been going so hard making sure we get everything done... I'm pregnant."
The "Act Up" rapper additionally explained her decision to keep her pregnancy under wraps in the Instagram caption of the trailer. "I've been going back and forth to share this moment with my fans. But on MY TERMS! I want this journey to be nothing but positive going forward and I wanted to share this with y'all," she wrote. "No one knows what is best for me but GOD, and this was just his timing for me. Everybody doubted me and said I shouldn't be rapping and that I wouldn't be able to hold the group down while JT was away but I did just that and then some, to the point that you all have made this experience as an rapper so fulfilling that I cannot wait to show more of what I really have in store for my fans. I did everything they said I couldn't because that's just the type of woman I am and going to continue to be. Pregnancy is a beautiful thing and life changing, so I cannot wait to see what the future has in store for the City Girls! And for the record JT has nothing to do with me being pregnant she is so supportive and can't wait for our newest addition! This is my personal life and it is what it is! PERIOD -Yung Miami."
This will be the 25-year-old rapper's first child with boyfriend Southside. Their little one will join Yung Miami's son from a previous relationship.
In addition to documenting Yung Miami's pregnancy, the film will show the rise of City Girls as well as the fall out from JT's arrest. As fans know, the City Girls rapper is currently behind bars for fraudulent credit card charges. She is set to be released on March 21, 2020.
Photo: Getty Images