Dustin Lynch Confirms New Girlfriend
By Lauryn Snapp
June 12, 2019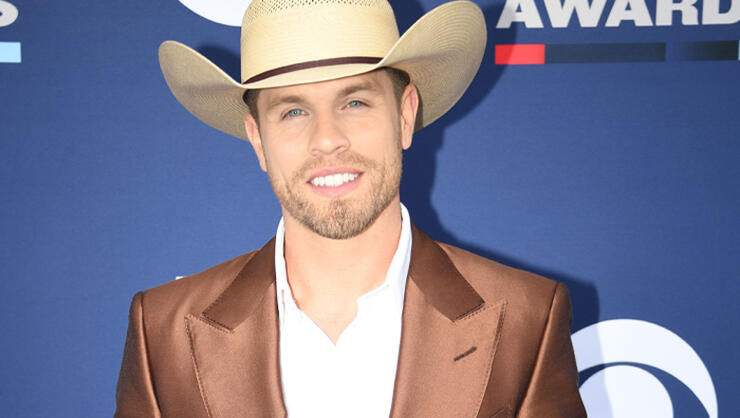 Another country love story is blossoming. This time, its happening to country heartthrob, Dustin Lynch!
"We saw the headlines," Cody Alan teased when the two met up beachside at 'Carolina Country Music Fest' in Myrtle Beach, SC. "Are the rumors true?"
Dustin's radiant smile gave it all away, "That actually maybe the first rumor to ever be true in my career!"
The "Ridin' Roads" singer continued to confirm his new relationship and says that he couldn't be happier.
"You know I've not been in a relationship in a long, long, time and it's great to have somebody to experience the ups and down of life with." Dustin continued "We get to go do so many cool things and, dude, you and I get to go to so many great places… and to have somebody to join is just great."
As a country artist, Dustin travels often. You can catch Dustin on Cody Alan's radio show Wednesday, June 12th and see them in action taking on the CMT Hot 20 Countdown on Sat/Sunday, June 15th and 16th 9am/8ct on CMT.
Don't forget to grab your tickets now and spot Dustin warm up the stage for Thomas Rhett's 'Very Hot Summer Tour.'
Photo Credit: Getty Images.