Miley Cyrus Apologizes For 'Insensitive' Comments About Hip-Hop
By Hayden Brooks
June 12, 2019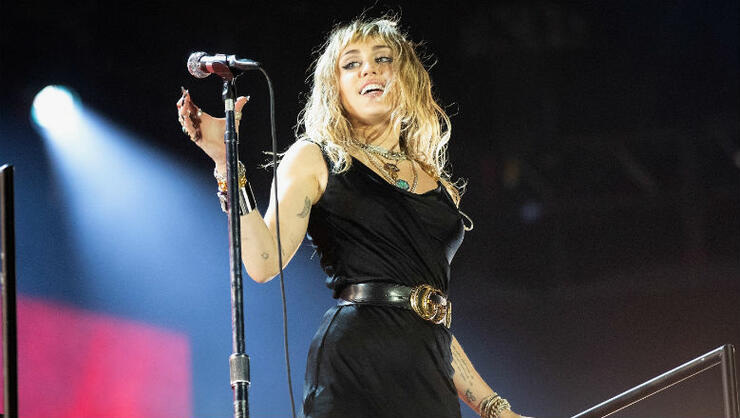 Miley Cyrus has once again shared apologies over accusations of cultural appropriation and this time the pop titan went directly to the comment section of YouTube to sound off.
In a video titled "Miley Cyrus Is My Problematic Fav...Sorry," which was shared in late May, user As Told By Kenya (Kenya Wilson) spent a half hour explaining just why she is a massive supporter of Cyrus, while simultaneously calling her out for appropriating Black culture, particularly after her 2017 Billboard cover story. "I love that because it's not, 'Come sit on my d*ck, suck on my c*ck.' I can't listen to that anymore," Cyrus explained of her love for Kendrick Lamar's HUMBLE at the time. "That's what pushed me out of the hip-hop scene a little. It was too much 'Lamborghini, got my Rolex, got a girl on my c*ck' — I am so not that."
In the video blog, Wilson goes on to hold Cyrus accountable for her insensitive comments, but reveals that our extremist culture makes it difficult for celebrities and fans to be conflicted about their opinions. Cyrus recently caught wind of the video and responded with a lengthy reply, admitting that the remarks were part of her own privilege.
"Just watched your video. Thank you for giving me this opportunity to speak up. Being silent is not like me at all. I am aware of my platform and have always used it the best way I know how and to shine a light on injustice. I want to start with saying I am sorry," the 2019 iHeartRadio Music Festival performer wrote. "I own the fact that saying … 'this pushed me out of the hip hop scene a little' was insensitive as it is a privilege to have the ability to dip in and out of 'the scene'. There are decades of inequality that I am aware of, but still have alot learn about. Silence is apart of the problem and I refuse to be quiet anymore. My words became a divider in a time where togetherness and unity is crucial . I can not change what I said at that time , but I can say I am deeply sorry for the disconnect my words caused. Simply said ; i f**ked up and I sincerely apologize . I'm committed to using my voice for healing , change , and standing up for what's right. Miley"