Florida Georgia Line's Tyler Hubbard Announces Baby Name
By Lauryn Snapp
June 13, 2019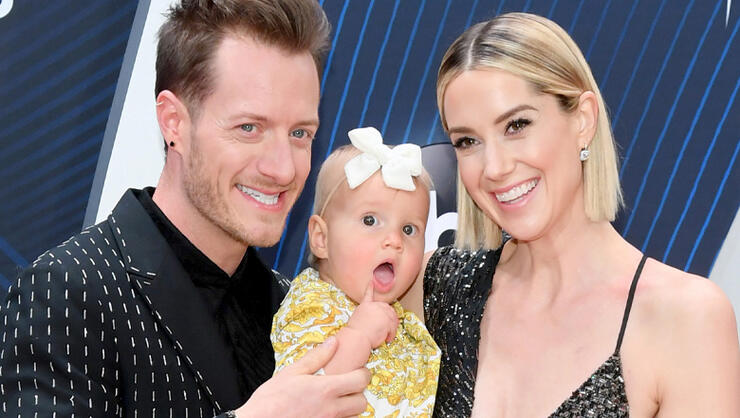 Did Tyler Hubbard of Florida Georgia Line choose his son's middle name based on the name that Cody Alan gave to HIS son? Well, no. But it is a cool fluke that the two fathers will have sons that share a middle name.
Tyler and his wife Hayley are expecting their second child in August and have already announced the baby's name: Luca Reed.
Country fans agree, Luca Reed is a strong baby name, but with so many solid baby name options, how did the soon-to-be parents make the final decision?
Backstage at iHeartCountry Fest in Austin, TX., Tyler shared with Cody that uncovering the perfect baby name was something that he and Hayley spent a lot of time deciding on. "Reed is my middle name," Tyler shared. "Luca. Is a cool city in Italy. We saw it on a map and thought, 'That is kind of a cool name, and you know, it's of American. Very cool."
Finding a name that balanced Tyler's family name alongside global culture was important to the pair, and Tyler and Hayley quickly agreed that "It had a nice ring to it."
Join Florida Georgia Line, Dan + Shay, Morgan Wallen, Canaan Smith, and HARDY this summer on the 'Can't Say I Ain't Country Tour.' Tickets available at www.FloridaGeorgiaLine.com.
Photo Credit: Getty Images.
Chat About Florida Georgia Line's Tyler Hubbard Announces Baby Name