Maren Morris Defends Going Topless For 'Playboy' After Facing Backlash
By Paris Close
June 13, 2019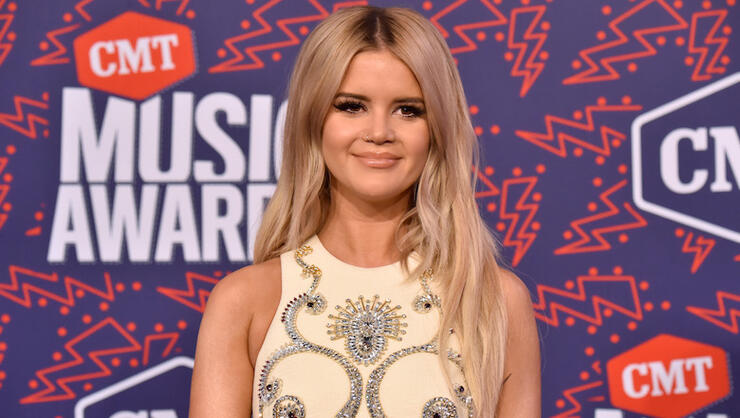 Maren Morris isn't apologizing for living her best life — or stripping down for Playboy.
The "Middle" singer has been catching flack from fans ever since she previewed a set of pics from her photo shoot with the racy magazine on Tuesday (June 11). The images in question — showing a topless Morris wearing red bottoms, a cowboy hat, and cow hair boots — has become a thing of controversy and much opinion-sharing online.
While fellow country songstresses like Carly Pearce and LeAnn Rimes praised the pic, others responded with hate. "No longer a fan," one user tweeted, while another called the image "disgusting."
Now, the musician is coming forward, in defense of her part in the shoot, to shut down everyone who "slut-shamed" her.
"The thing about me is, I make music for myself. I learned later that it touches others, which is the most wonderful byproduct of a songwriter's calling," Morris shared via her Instagram Stories with another provocative picture from her shoot. "Some can slut-shame me for my lyrics about sex, and you can put me in your little box, but I just want to live and love."
"I recently accepted myself and will put these photos in a frame because I'll never have this moment back," she went on. "Can't wait for you to read my interview with @playboy in their 'Gender + Sexuality' issue next week. I drop some truth too."
Despite detractors, the "GRL" star has become less shy about expressing herself — and her body — on social media these days. In February, Morris showed even more skin while vacationing in Mexico, where she posed for a shot of her in nothing but a red bikini. "Where can I get a body like this? Asking for a friend," one user complimented, to which another called Morris, "Body goals for sure!"
See the images below.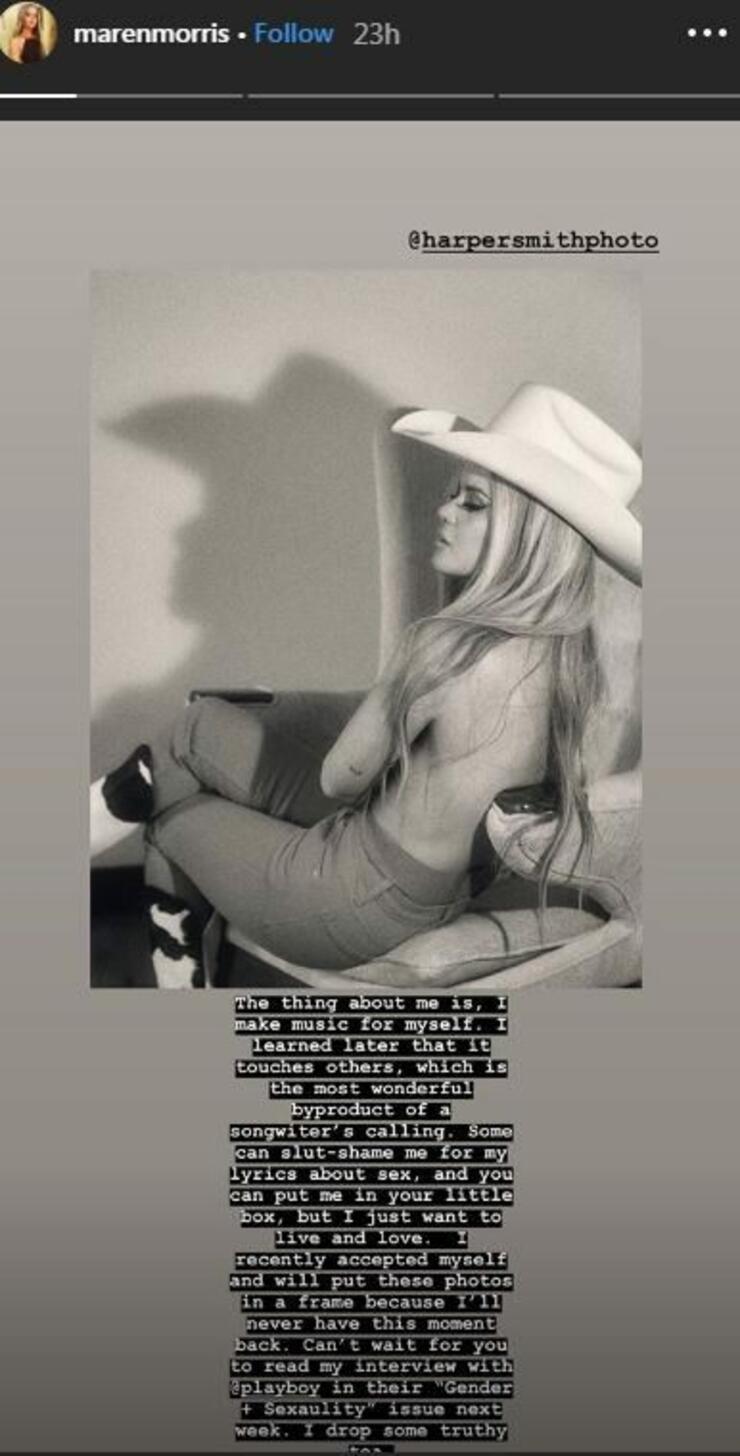 Chat About Maren Morris Defends Going Topless For 'Playboy' After Facing Backlash