Mystery Oreos Are Coming Back With An All New Flavor
By Emily Lee
June 13, 2019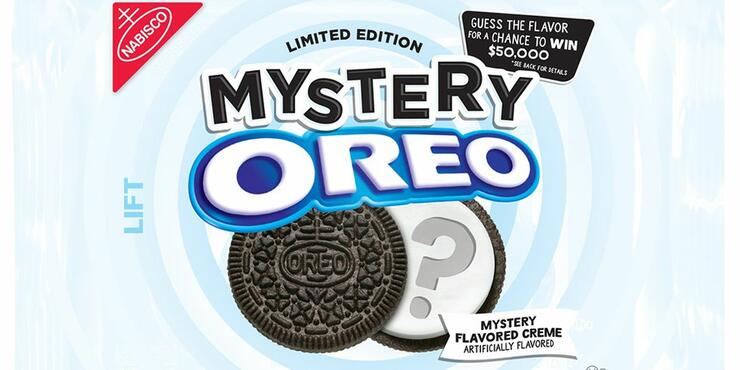 It's been two long years since Oreo released the first Mystery Flavor edition of the classic cookie. Oreo-lovers were challenged to guess the secret flavor, which turned out to be Fruity Pebbles. Fans have long wondered if Oreo would ever release a new Mystery Flavor. The time has finally come.
Oreo has confirmed to Best Products that Mystery Flavor is making a comeback. This time, though, it won't Fruity Pebbles creme. "For now, all we can share is a confirmation that a new mystery flavor is, in fact, coming," a rep for the cookie company told Best Products.
In addition to their confirmation, Oreo also sent them a poem with clues about the new Mystery Flavor.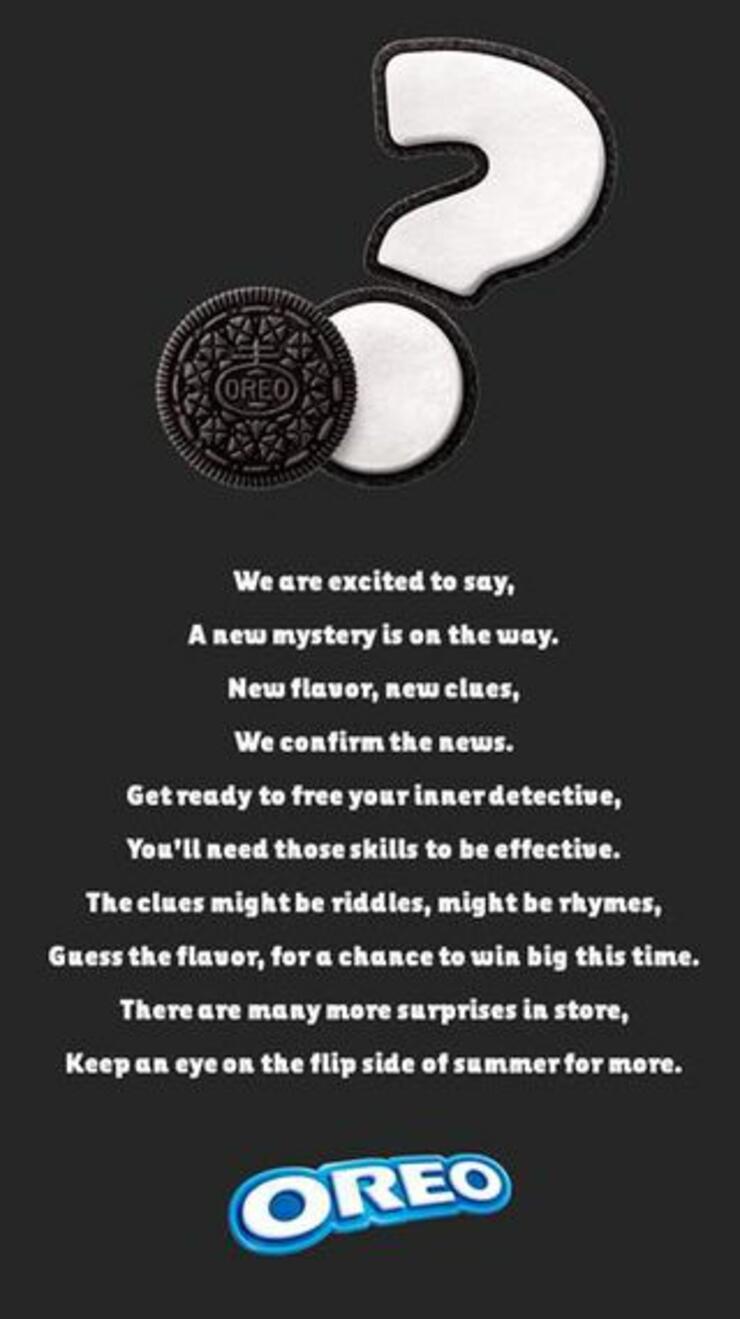 Here's what it says:
"We are excited to say, a new mystery is on the way. New flavor, new clues, we confirm the news. Get ready to free your inner detective, you'll need those skills to be effective. The clues might be riddles, might be rhymes, guess the flavor, for a change to win big this time. There are many more surprises in store, keep an eye on the flip side of summer for more."
It sure sounds like the new flavor will be hitting shelves some time in the fall. Who's excited?
Photo: Oreo
Chat About Mystery Oreos Are Coming Back With An All New Flavor